Armed Policemen Storm Residence Of Ex-President Jonathan's Aide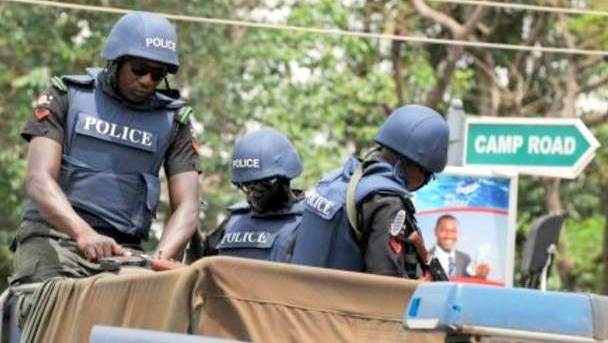 Armed Policemen From Abuja Invade Ondo State
Some armed policemen reportedly swooped down on the Arogbo community in Ese-Odo Local Government Area of Ondo State on Thursday, shooting into the air.
The armed policemen where said to be particularly interested in the residence of Mr. Kingsley Kuku, a former Special Adviser to ex-President Goodluck Jonathan on Niger Delta Affairs.
The policemen, numbering over 20, thoroughly searched Mr. Kuku's house, causing fear among the residents of the town, as many of them scampered to safety during the shooting.
One of the residents, according to Punch, said the Police told them that they were searching for kidnappers.
He said, "They broke into every room and everywhere in Kuku's house, claiming to search for kidnappers.
"After searching all the rooms in the house in commando-style, they left without finding anything incriminating or any kidnapper in the house."
Another source said, "This is actually a worrisome and a condemnable act exhibited by the Police today.
"How can the Police, who are supposed to protect the citizens, be the source of panic in a peaceful community by storming a private residence without a search warrant, while shoot menacingly to scare away unharmed citizens, claiming to be in search of kidnappers?
"This shouldn't be happening in a democratic state."
The incident was confirmed by the Police Public Relations Officer of the state command, Mr. Femi Joseph, who said the policemen were from the the Force Headquarters, Abuja,"on lawful mission."
"The policemen are from the Force Headquarters and they are doing their lawful duties," Joseph confirmed.