Rescue Ekiti From PDP By Voting For Fayemi – Afenifere Leader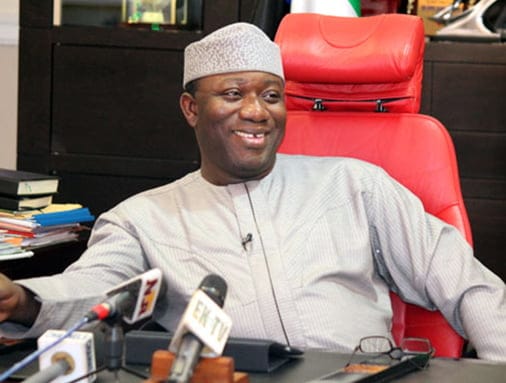 Fasanmi Canvasses Support For Fayemi
Senator Ayo Fasanmi, a leader in Afenifere, has called out to members of Afenifere and electorate in Ekiti State to support Dr. Kayode Fayemi, the governorship candidate of the All Progressives Congress in Ekiti State, in the plan to seize power from the ruling Peoples Democratic Party during the July 14 election.
Fasani, an indigene of Iye Ekiti, revealed this while speaking with newsmen on Thursday in Osogbo.
He seeks the support of the people in the state and supporters of APC to give their support to Fayemi in as to seize power from PDP, and return it to the progressives fold which he said it rightly belonged.
All aspirants of APC in the state, especially, Mr. Segun Oni, was commended for their maturity, selflessness and the belief in the doctrine of party supremacy which he said was not common among popular politicians.
The statement read, "Since the party in the state and at the national level have settled for Dr. Kayode Fayemi to be the flag bearer of the APC in Ekiti State, we must see his coming back as a rescue mission for the state.
"One of the reasons for which we have to support his rescue mission for Ekiti is the combination of his intellectual and democratic credentials. Though he lost re-election in 2014 for political reasons which are now clear to everybody in Ekiti State, his national service as a minister must have had a positive impact in Ekiti State.
"Our dear state has been known as a progressive state and this is a collective rescue mission, we must lead the state back to the fold of the progressives. I urge all Afenifere either renewal or any other one to play the needed role to bring the state back to the fold of the progressives."
Source: Naija News