Reactions Flood Social Media As Buhari Hails Abacha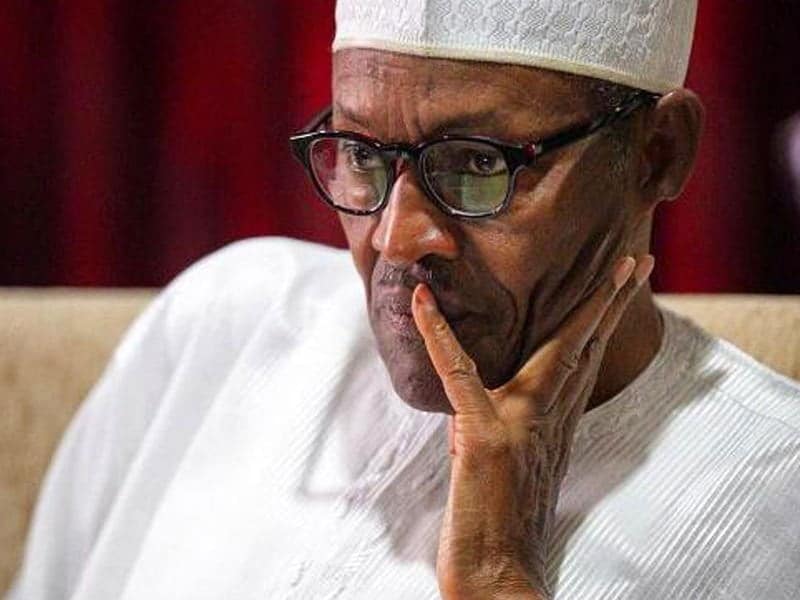 Buhari Has Lost His Credibility And Should Not Be Taken Seriously – Ayo Adebanjo
President Muhammadu Buhari, has been condemned by some political enthusiasts for commending Gen. Sani Abacha, late military dictator, and also described Buhari's statement as a distraction on Wednesday.
Recall that Naija News reported that President Buhari challenged former President Obasanjo for spending $16bn on the nation's electricity, and in-turn praised Gen. Sani Abacha.
The President on Tuesday said, "I don't care the opinion you have about Abacha, but I agreed to work with him and we constructed roads from Abuja to Port Harcourt, Benin to Onitsha and so on."
Dr. Abiola. Akiyode-Afolabi, the Chairperson of the Transition Monitoring Group, while reacting to the comment said, "How can anyone laud Abacha for anything? A looter, a dictator, a killer? The President missed it! Whatever the context, that statement is unwarranted. It's a distraction, Mr. President should respect Nigerians. We all know what Abacha did. Buhari cannot rewrite history."
Chief Ayo Adebanjo, a chieftain of the Afenifere, said Buhari spoke well of Abacha because he was his appointee and benefited from the deceased's dictatorial regime, he further stated that the President has lost his credibility and should not be taken seriously.
He stated, "Buhari worked under Abacha and why are you surprised about his support for Abacha?
"Here is a President who has lost his credibility and some Nigerians are still taking him seriously. I have always spoken about the anti-democratic ideals of Buhari but his supporters at that time told me that Buhari had changed to a democrat.
"From the beginning, President Buhari has always insisted that Abacha did not steal. He said these things repeatedly during his campaigns, but his government has been recovering money looted by Abacha so I am not surprised with Buhari's comments."
Dr. John Akperashi, the President of the National Council of Tiv Youths, stated that the statement has exposed that Buhari's fight against corruption was selective and self-serving.
He stated, "Abacha's corruption is legendary till today, the nation is recovering his looted funds stashed away in various banks overseas in hard currencies."
Mr. Femi Fani-Kayode, a former Minister of Aviation, on his twitter handle said that Obasanjo should have jailed Buhari for allegedly looting the Petroleum Trust Fund.
He stated, "The greatest mistake that OBJ made was not to prosecute and jail @MBuhari for (the alleged) looting of the PTF funds. I saw the report and it was shocking. Billions of dollars had vanished. OBJ summoned him and showed him the damning report. Buhari (allegedly) begged like a baby. Sadly OBJ let him off the hook."
Reno Omokri, former aide to ex-President Goodluck Jonathan, also reacted to the statement.
He asked, "What type of anti-corruption crusader chooses Abacha, a proven thief, who was also a blood-thirsty buffoon, as his mentor? When I schooled in England, my university had a module on Abacha's thievery. This is the man Buhari aspires to be; the man who exiled Tinubu and NADECO (the National Democratic Coalition)?"
Emman Zopmal, the President of the Middle Belt Youths Council, said Abacha managed the country far better than Buhari.
He stated, "Conversely, Buhari for mere political hypocrisy, has been changing his position on whether Gen. Sani Abacha depleted the national treasure or not. He has of recent, talked about using the $360m Abacha looted funds for some projects but suddenly he is now applauding him."