Naira Maintains Stability Against Dollar As CBN Releases Another $210m Into Forex Market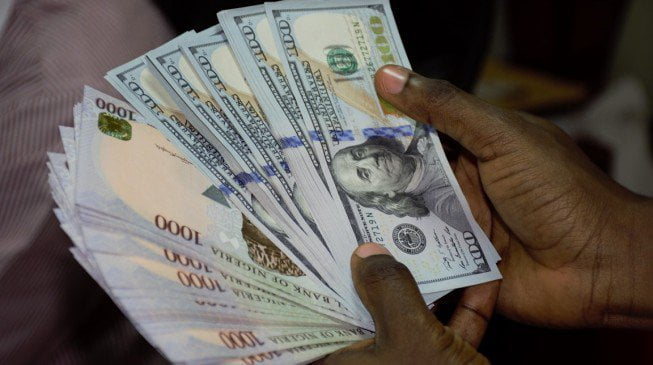 Naira To Dollar Exchange Rate For Today, 24th May
The Nigerian Naira, has continued to maintain its stability in the foreign exchange market, exchanging at an average of N363 to a dollar in the Bureau De Change segment of the market, research by Naija News reveals.
The Central Bank of Nigeria (CBN), in a statement on Wednesday by Mr Isaac Okorafor, the acting Director, Corporate Communications, said it has made available 210 million dollars to meet customers' requests in various segments of the foreign exchange market.
According to the statement, CBN offered 100 million dollars to authorised dealers in the wholesale segment of the market, the Small and Medium Enterprises (SMEs) segment got an allocation of 55 million dollars while customers needing foreign exchange for Invisibles such as tuition fees, medical payments and Basic Travel Allowance (BTA), among others, were also allocated 55 million dollars.
"CBN has reliably gathered that some banks are turning back customers that come to purchase BTA/PTA and Foreign Exchange for pilgrimage.
"We hereby appeal to bank customers to go straight to their banks to buy forex as the CBN has supplied enough dollars to banks to meet needs in the invisible segment.
"Customers are hereby enjoined to report any bank that refuses to attend to their legitimate demands within 24 hours. Please call 07002255226," he said.
The Naira to US dollar, is currently pegged at an official exchange rate of $1 to N305.4.
However, on the black market, which seems like where most Nigerians take care of their forex needs, the rates are fluctuating between N361 to $1 for those buying and N364 to $1 for those selling, Naija News understands.
For the British Pound, the rates, though officially fixed at N406.7, exchanges for N490 to £1 for those buying and N498 to £1 for those selling.
Also, the Euro exchanges at N423 to €1 for those buying, and N430 to 1€ for those selling, though it has an official rate of N357.5.
Source: Naija News