US Produces First  Black Female Governor Nominee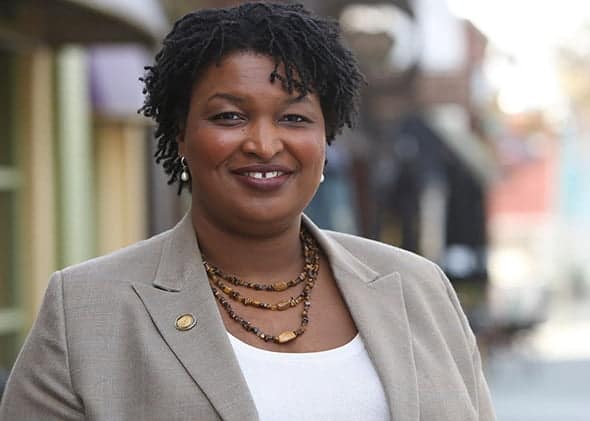 The United States First Time First Black Female Governor Nominee, Stacey Abrams
For the first time in the United State of America, a black woman, Stacey Abrams has emerged as the nominee for state governor after she was declared victorious in Georgia's Democratic primary on Tuesday.
Guardian reports that Abrams is a former state House minority leader and progressive who earned support from both Hillary Clinton ( a former presidential nominee) and Bernie Sanders – beat Stacey Evans, also a former state representative.
The result comes after a series of primaries that brought successes for female candidates across the country ahead of the 2018 midterm elections.