TCN Says Energy Business Is No More A Charity Affair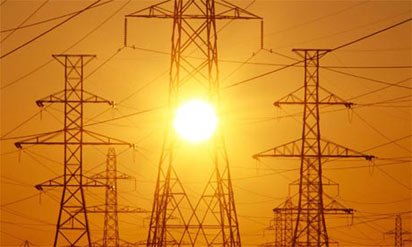 TCN Reveals Where Power Has Been Going, While Nigerian Suffer Epileptic Power Supply
The  ECOWAS Regional Electricity Regulatory Authority (ERERA) has fixed 2019 as the target year to achieve interconnection of electricity supply to other member countries.
Chief Executive Officer of The Transmission Company of Nigeria (TCN), Mr. Usman Gur Mohammed disclosed this yesterday at the press briefing held after a two-day sensitisation programme ahead of the launch of ECOWAS electricity market.
Mohammed  who  revealed  that the company had been selling, defended the sale of electricity to buyers in other countries  when  a greater percentage of the populace are not getting supply, explained that energy business was no more a charity affair and as such the government cannot continue to pump money to generate electricity that consumers cannot pay for.
"Bringing electricity to the people has to do with investment. Again, you need to sell energy because you must pay for generation. The truth is that if you as a government cannot give energy to your people due to some problems, the only option is to sell to who ever wants to buy," Mohammed stated
This, he noted, was why Nigeria is selling electricity to some countries in the sub-region, noting that money realised from such ventures are directed to generate more electricity and fund other sectors of the economy like provision of roads and health centres.
Mohammed noted that the challenges of power supply in Nigeria are not peculiar, as other countries in the sub-region are having similar experience, which, he said, could be addressed with a strong marketing and distribution network.
According to him, Nigeria is currently selling 250 megawatts to Benin Republic daily, the international transmission line supplying Niger Republic, Burkina Faso carries 340 megawatts daily.
Speaking on ECOWAS target, he said that nine countries have already achieved interconnections, and by the end of 2019, other 14 land countries of the regional body would have been linked together.
"I think Cape Verde is the only country that may not be connected at the end of 2019 because it is an island in the Atlantic Ocean and also is far from the nearest country," he stated.
According to him, after the countries in the sub-region might have been connected, Benin Republic will host the International Coordinating Centre in Cotonou, while a back centre will be located in Ikeja, Nigeria.