Recep Erdogan Congratulates Maduro Despite Controversial Election Win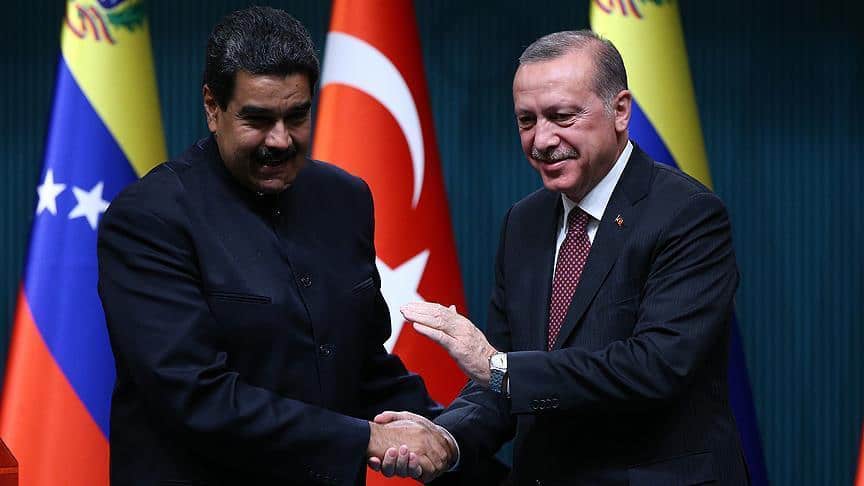 Turkey's President Recep Tayyip Erdogan has congratulated his Venezuelan counterpart Nicolas Maduro on winning a new term in office despite various condemnation of the election by the international community.
Naijanews learnt that Erdogan, along with Russian President Vladimir Putin, is among very few prominent world leaders to have congratulated Maduro on his victory in a poll that the United States has described as a "sham".
He phoned Maduro during the night to pass on his congratulations, a Turkish presidential source was quoted as saying by state-run Anadolu news agency.
Erdogan, who himself faces elections at home on June 24, also expressed his determination to develop relations between Turkey and Venezuela in all areas, the report added.
The US has already tightened sanctions against Venezuela after the poll, which Maduro won with 68 percent of the vote but was boycotted by the main opposition parties and had a record abstention rate.
In response Caracas ordered the expulsion of the top two US diplomats in Venezuela, charging it was the victim of a "political and financial lynching".
The European Union said it was also weighing new sanctions after the election was marred by "irregularities" and failed to meet international standards. The 14 countries of the Lima Group — which includes Argentina, Brazil and Canada are also refusing to recognise the election result.