Man Cries As Girlfriend Bites His Tongue In Breakup Kiss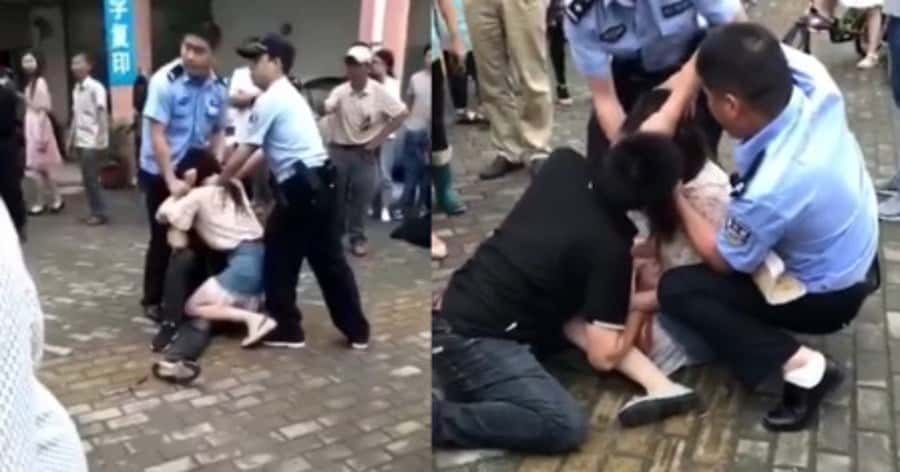 A 23-year-old man in eastern China was badly injured by his 26-year-old girlfriend after she requested for a last kiss, in which she bit his tongue and held on to it.
Eye witness say that the incidence occurred after the man proposed to break up with her, and she requested for a kiss to which she obliged.
The man had to be rescued by policemen in Anhui Province who had to use pepper spray on the woman to free the man, according to Police.
According to the parent of the woman, she recently became mentally unstable after she was scammed while shopping online.
The parents said their daughter and the man had been in a relationship for several years. They didn't comment on whether or not they were breaking up.
The incident happened on the street of Qianshan in Anhui Province on May 20.
According to Police, the man, surnamed Liu, was taken to the hospital. He didn't sustain major injuries.
Police officer Wu Changfeng said: "When we arrived, some passers-by said the couple were talking over issues of a breakup."
"Her parents said she had received treatments in Hefei for five years and then she had fully recovered," policeman Wu said.