Lady Murdered In Abuja After Sacking Guard, Driver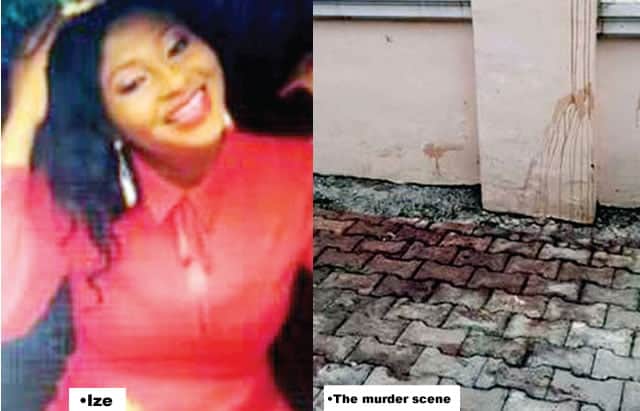 Abuja Lady Stabbed By Unknown Assailant
Onise Ismail, who is a resident of Citec Estate, Mbora, Jabi bypass, Abuja, has been reported murdered by an unknown assailant, the deceased, and popularly  known as  Ize, was reportedly stabbed several times in her chest and in the neck till she gave up the ghost.
The deceased was on Sunday buried, with her family in pain and wailing as her remains was taken to the cemetery in Abuja.
Ize, was reported to have sacked her driver and gateman a week before her brutal murder.
Report has it that the lady who is in her late 20's was murdered as she stepped out of the house to put on her generator due to power outage on May 14, 2018.
It was gathered that her attacker struck in the night when he knew she would be alone in the house.
A family source, who spoke on condition of anonymity, explained that after stabbing her to death, the assailant dumped her body in her room and ransacked the house for valuables before fleeing.
"We learnt that a neighbour heard her pleading with her assailant not to kill her, but he (the neighbour) was too scared to intervene. By the time he went to check on her, she had given up the ghost and her assailant had fled. The yard and the room was soaked with the blood of the deceased," the source narrated.
It was gathered that detectives had commenced investigation into the homicide and a number of suspects had also been arrested.