Buhari Can't Question National Assembly's Role – House Of Reps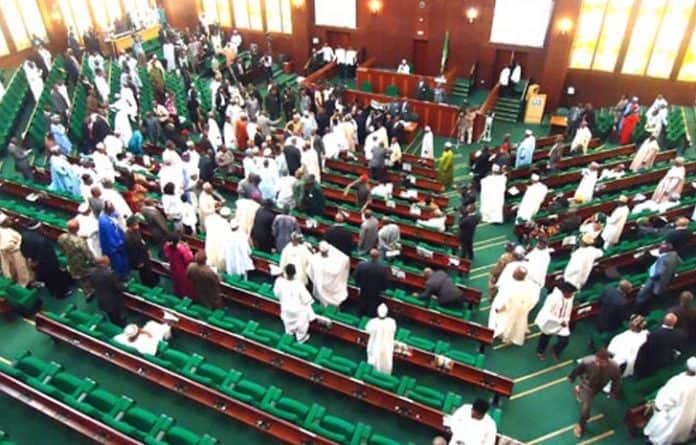 The House of Representative has stated that President Muhammadu Buhari may know the opinion of the national assembly but does not have the right to question the role of the parliament.
The parliament reacted to a comment by Buhari through its spokesman, Abdulrazak Namdas while hosting some of his supporters at Aso Rock yesterday.
"What have they (federal lawmakers) been doing? Some of them have been there for 10 years. What have they been doing?" Buhari had asked.
While speaking with Journalist today, Namdas noted that if Buhari questions the national assembly roles, he would be challenging democracy.
"We believe that the president can hold an opinion as regards to the performance of individual members of the national assembly," the spokesman said.
"In fact, our constituents have been doing just that, members of the national assembly have been replaced by their constituents as a result of such opinions.
"However, we want to believe that the president was not questioning the role of the national assembly as an institution of democracy because that will be a worrying sign. Our democracy will be in peril if he does that, but we believe he was not referring to that."
He said it is true that Buhari proposed N1.2 trillion for capital projects in the 2017 and 2018 budgets but lawmakers would also "share in the glory".
"We want to state that the president is commendable that in the last budget and this year. What he has put in for capital is N1.2 trillion. It is true, that is commendable but we also want to say that we will also share in the glory because the president brings the proposal while we do the approval," he said.
"That means both the executive and legislature are working on the same matter to see that the president succeeds.
"We want to state again clearly that on the issue of budget, the 2017 budget was meant to run for 12 months. I want to tell you that we have not shortchanged anybody. If we had passed this budget earlier, I can tell that the level of performance will not be here at the moment.
"The budget is a law, even this 2018 budget that was just passed by the national assembly, we stated clearly that it should run for 12 months. So even if we had passed the budget earlier than now, it cannot take effect until we mend that aspect of of the 12 calendar months."
Namdas said that the election sequence change would be introduced in a separate bill.