Your Letter Is Blackmail, FG Tells Nigerians Living With HIV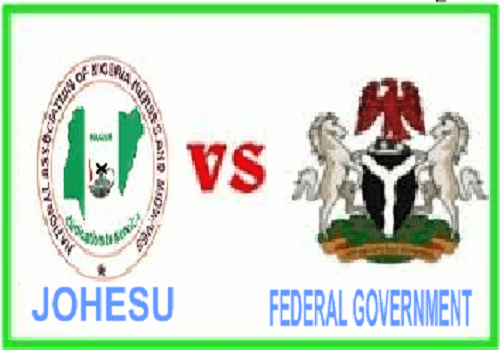 The Federal Government have today said that the petition written by the Civil Society for HIV/AIDS in Nigeria, CISHAN and Network of People Living with HIV/AIDS in Nigeria, NEPWHAN and 11 other Civil Society Organisations, CSOs, was in a bid to blackmail President Muhammadu Buhari led administration.
Prof. Isaac Adewole declared this while he was stating that he CSOs, if responsible should be part of the facilitators of a quick resolutions to the current dispute, not pick side and shift blames.
"The government acknowledges your concern regarding the negative impact this strike action is having on the health services in the country generally, treatment of people living with HIV/AIDS inclusive, and assures your organizations that it is doing everything possible to facilitate early resolution of this industrial dispute
"It is important to remind you that as responsible organizations, you are expected to be part of the facilitation of early resolution of this industrial dispute and not to take sides or blame parties or individuals. The content of your letter was intended to blackmail the HMH and should be withdrawn."
Adewole who spoke through the National Coordinator, HIV/AIDS Division, Dr. Sunday Aboje noted that while awaiting early resolution of the industrial dispute, government is doing her possible best to keep the health facilities open so that people living with HIV and other patients can access healthcare.
"Information available to us shows that health workers lawfully discharging their duties were assaulted manhandled and chased away from their duty-posts by officials of this striking union.
"You are also aware of the role played by the trustees of Kingdom Human Right Foundation International, who got an injunction from the National Industrial Court of Nigeria. We should all follow up and make Joint Health Workers Union, JOHESU obey the ruling and suspend the strike by resuming at their duty posts and provide healthcare to Nigerians.