S'South Group Accuses Buhari Of Frustrating Shekarau's Presidential Bid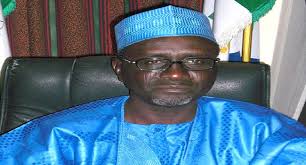 A political Pressure group the Amalgamated South South Forum for Ibrahim Shekarau have expressed their displeasure over the constant harrassment of a former governor of Kano State, Dr. Ibrahim Shekarau, allegedly by the president Muhammadu Buhari led administration with the use of the Economic and Financial Crimes Commission, EFCC.
In a communiqué issued today after an emergency meeting, the group asked why the former governor was being invited again 24 months after he was invited for questioning and no incriminating evidence wasn't found against him, stating that the new investigation would still bring up nothing.
The group stated: "The mention of Shekarau's name that he collected N25 million from the campaign funds for former President Goodluck Jonathan, allegedly shared in the former governor's residence in Kano is a ploy to ambush him from joining the 2019 race.
"President Mohammadu Buhari, the EFCC and their cohorts have been relentless in combing through the activities of Shekarau in the eight years that he was the Governor of Kano State, but have to their chagrin found no shred of incriminating evidence against him", said Frank Oriyebo, spokesman of the group.
According to the group, "Shekarau left an indelible record as the governor of Kano State. He also left a remarkably untainted track record as the Minister of Education. Shekarau so far has been unblemished as a public servant. Why has the presidency and the EFCC suddenly beamed their search lights on Shekarau since he expressed his willingness to vie for the Office of the President of Nigeria?
"We call on President Buhari, the EFCC and his errand boys to leave Shekarau alone. Nigerians know better. Enough is enough. No amount of intimidation and harassment will derail Shekarau from contesting for the Presidency in 2019."
The former governor of Kano State was allegedly invited for interrogation by the EFCC yesterday.