Nigeria Breaking News Today Tuesday, 22 May 2018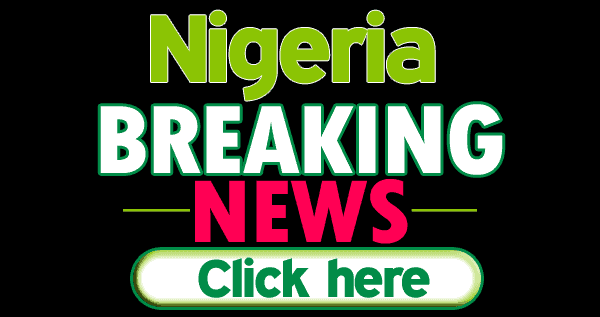 This is a roundup of some of the breaking news in Nigeria for Today Tuesday, 22 May 2018
Why Buhari May Not Sign 2018 Budget Yet – Minister
Minister of Budget and National Planning, Senator Udoma Udo Udoma, has hinted that the 2018 national budget which was recently passed by the lawmakers may not be assented to by  President Muhammadu Buhari.
The lawmakers had raised the budget proposal from N8.612 trillion to N9.1 trillion before it was passed.
Olisa Metuh Collapses In Court
The embattled former Publicity National Publicity Secretary of the Peoples Democratic Party, Mr. Olisa Metuh, collapsed on Monday morning while he being docked for his resumed trial at the Federal High Court in Abuja.
Metuh who is being prosecuted by the Economic and Financial Crimes Commission for the misappropriation of N400m he allegedly received fraudulently from the Office of the National Security Adviser in 2014 fell down, shortly after the case was called on Monday.
Finally, Police Arrest Offa Armed Robbery Suspects
The Nigerian Police have arrested two key members of Offa Kwara State multiple bank robberies and murders.
Sequel to the publication of the pictures of the Offa Bank Bank Robbers in the Media, the police had been getting several credible leads from Nigerians and as a Result, IRT teams deployed by IGP Ibrahim Idris to Kwara, Ondo, Osun, Oyo and Ekiti States were able to arrest two more gang-leaders of the deadly bank robbery whose pictures were circulated by the Media.
Their Grievances Are Genuine – APC leaders Speak On nPDP Faction Accusations
The leadership of the All Progressives Congress (APC), has described as genuine, the grievances of the new Peoples Democratic Party (PDP) faction.
The faction gave president Muhammadu Buhari a seven-day ultimatum after siting that they were being treated unfairly by the party.
Northern Youths Advice Buhari, Atiku Against Presidential Bid In 2019
The Coalition of Northern Youths have pleaded with President Muhammadu Buhari and former Vice-President Atiku Abubakar to drop bids to contest in the 2019 elections and allow the youths to contest.
In a communique issued at the end of their summit in Kaduna on Monday, they told the two leaders to leave the stage for younger people between the ages of 18 to 60.
Nigerian Army Conduct Show of Force in Enugu, Owerri
Troops of the 82 Division Nigerian Army in conjunction with other security agencies conducted a massive flamboyant Show of Force in Enugu and Owerri Cities and environs.
The exercise started in the early hours of today,(at about 6:30 am to about 2:45pm) on Monday the 21th of May 2018 in Enugu and Owerri respectively.