Omisore, Not A Member Of SDP Yet, Says Secretary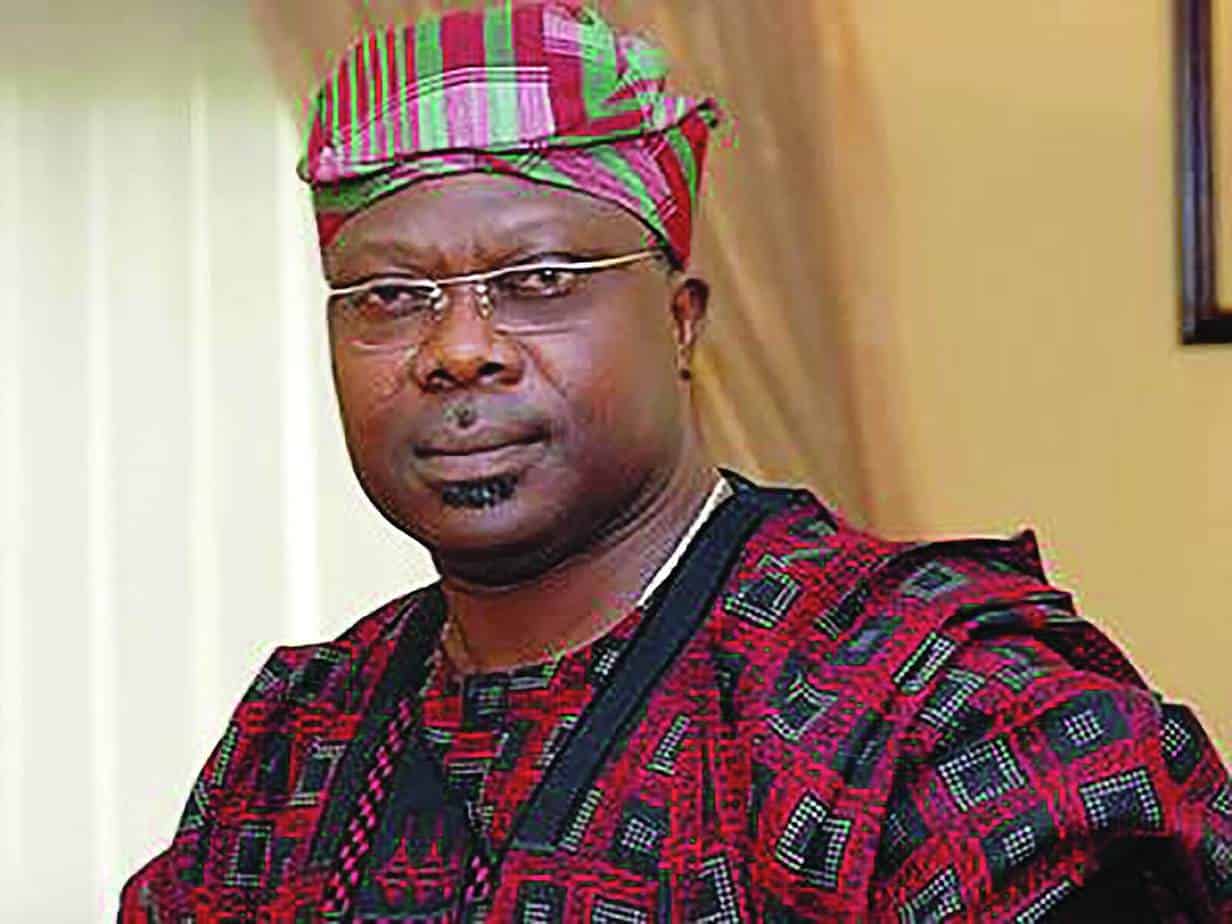 The Osun State chapter of the Social Democratic Party (SDP) has disclosed that it was not aware that Senator Iyiola Omisore has joined the party.
In a conversation with Daily Post, he State Secretary of the party, Elder Femi Awe, that the party has no record of Senator Omisore as a card carrying member.
"Well, in his usual style and way of doing things, he has been announcing to whoever cares to listen that he has joined our party.
"In actual fact, Omisore has not personally or officially met the party leadership to express his interest of becoming a member.
"We have a laid down procedure and rules in which an intending member must follow, which he has not done, not to talk of submitting letter of intent to contest on our platform", Awe said.
Naija News realls that thee former deputy governor of Osun State had former announced his crossing form the People democratic party (PDP) to SDP on Sunday.
"Our quest for an alternative political platform is basically in pursuit of a credible political structure that would guarantee that our people enjoy the benefits of accountable leadership at the state level from now.
" Notwithstanding my enormous contributions over the past years or so to building the PDP, after very deep thought and the widest consultations with my God, my family, my supporters in and outside Osun state,
" It is with great concern that I have made a very expedient decision today, to withdraw my membership from the Peoples Democratic Party (PDP) and join the Social Democratic Party (SDP); a party that believed in a balanced, equitable and truly functional Nigeria.
"On the platform of the SDP, I shall with the support of my supporters, followers, and the electorate of the state, seek the nomination to contest for, and by His grace, be elected as the Executive Governor of Osun state on September 22, 2018".
In a related development, Chief Yemisi Oladeji, the leading gubernatorial aspirant of the SDP, has assured that he would give Omisore a good run for his money as they battle to get the party's ticket.
"This is just a wishful thinking brought about by certain elements trying to create confusion in the peaceful process of our party's primaries. From records available to us, Senator Omisore is not a member of SDP in Osun.
"I advise Chief Omisore to first and foremost, properly approach the party to regularise his membership, and until that is done, he is not a member of our party.
"I would like to sound a note of warning to Omisore that if he felt the primary process in PDP is rigorous, he should wait and see a far more challenging one in SDP. If he opts for the membership of SDP and presents himself as a governorship candidate.
"I want to assure him that I will give him a good and competitive run, putting in all that it will legitimately require to clinch my party's ticket for the poll." he said.