Northern Youths Advice Buhari, Atiku Against Presidential Bid In 2019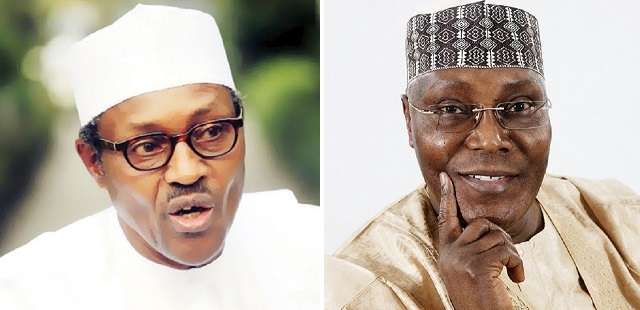 The Coalition of Northern Youths have pleaded with President Muhammadu Buhari and former Vice-President Atiku Abubakar to drop bids to contest in the 2019 elections and allow the youths to contest.
In a communique issued at the end of their summit in Kaduna on Monday, they told the two leaders to leave the stage for younger people between the ages of 18 to 60.
Abdul-Azeez Suleiman, spokesman of the group who signed the communique, said they had earlier advised Buhari to leave the stage for younger people.
"We have advised him (Buhari) to look for younger person who has the integrity like him to run for the presidency," the communique read.
"Anybody above 70 years of age should give way to younger generation."
They reiterated that Buhari and Abubakar are both in their 70's "participated in debates that gave birth to the current national arrangement that is largely acknowledged as having failed our national aspirations".
The group maintained that Nigerians were becoming worried that the older people who have dominated the political scene since independence have not move the country forward.
They called on Nigerians to insist on generational change in the leadership of the country.
"Frustrated young Nigerians, having paid their dues in the national development effort, have been manifestly left to suffer from the suffocating consequences of the prevailing exclusive and defeatist leadership selection process being imposed on the country over the years, by succeeding ruling elites," they said.
"It is time they formed a rallying point from which younger Nigerians can make a strong demand for a new political order, to usher in a generational power shift, as reparation for past marginalisation in the nation's political leadership."
The group also frowned at what it described as "the seeming endorsement by some northern leaders of a brand of restructuring that clearly places the region at a disadvantage" declaring that it is unacceptable and must be discountenanced.
The group said the north will "not settle for any restructuring plan that is not total, comprehensive and wholistic."