Nigeria Breaking News Today Monday, 21 May 2018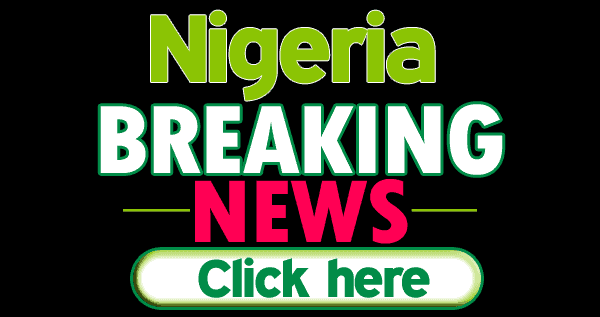 This is a roundup of some of the breaking news in Nigeria for Today Monday, 21 May 2018
Did Police Order Journalists Not To Publish IGP Video?
There is an indication that the Kano state police command instructed journalists not to make public, the video showing the Inspector-General of Police, Ibrahim Idris making blunders.
Biafra Group Says Ohanaeze Restructuring Agenda Not Feasible
The Biafra Nations Youth League, BNYL, have reacted to the statements by the leadership of Ohanaeze Ndigbo that Biafra is not feasible, only but restructuring, BNYL Leader, Princewill Richard faulted the apex Igbo group as he maintained that restructuring agitations is waste of time,
"everyone knows that those clamouring for restructuring are just hiding from Biafra struggle, the Ohanaeze should know that restructuring Nigeria is not also feasible, it's unrealistic, the north being in charge of the National Assembly, the Executive and the Judiciary will never allow a restructured Nigeria".
Estimated 29m Watched Harry And Meghan's Wedding In US
According to Nielsen ratings released Sunday. the wedding of Britain's Prince Harry married American actress Meghan Markle was viewed on television by 29 million people in the United States.
29.2 million viewers for Saturday's ceremony as estimated was far beyond the 22.8 million people that watched the wedding of Harry's brother Prince Williamto Kate Middleton.
Atiku Reveals The Key To Unlock Huge Potentials In Nigeria
Former Vice President, Atiku Abubakar has described education as the master key that will unlock the huge potentials in Nigeria and set her on the path to full socio-economic development.
Abubakar made the observation while speaking to News Agency of Nigeria (NAN) at the end of events marking the 10th Commencement and Presidential Inauguration of the American University of Nigeria, Yola.
Top APC Chieftain Says Jonathan Better Than Buhari
Timi Frank, A Chieftain of the All Progressives Congress(APC), has apologised to former president, Goodluck Jonathan, stating that he was a better leader than President Muhammadu Buhari.
2019 Elections: Buhari Can't Win Without Kwara's Support – Saraki
In response to the comment credited to Kaduna state governor, Nasir El-rufaithat President Muhammadu Buhari would Triumph in the 2019 elections even if the nPDP decides to revolts against the president in 2019, Nigerian Senate President, Bukola Saraki described the governor's comment has laughable.