Mixed Reactions Trail Linda Ikeji's Pregnancy Announcement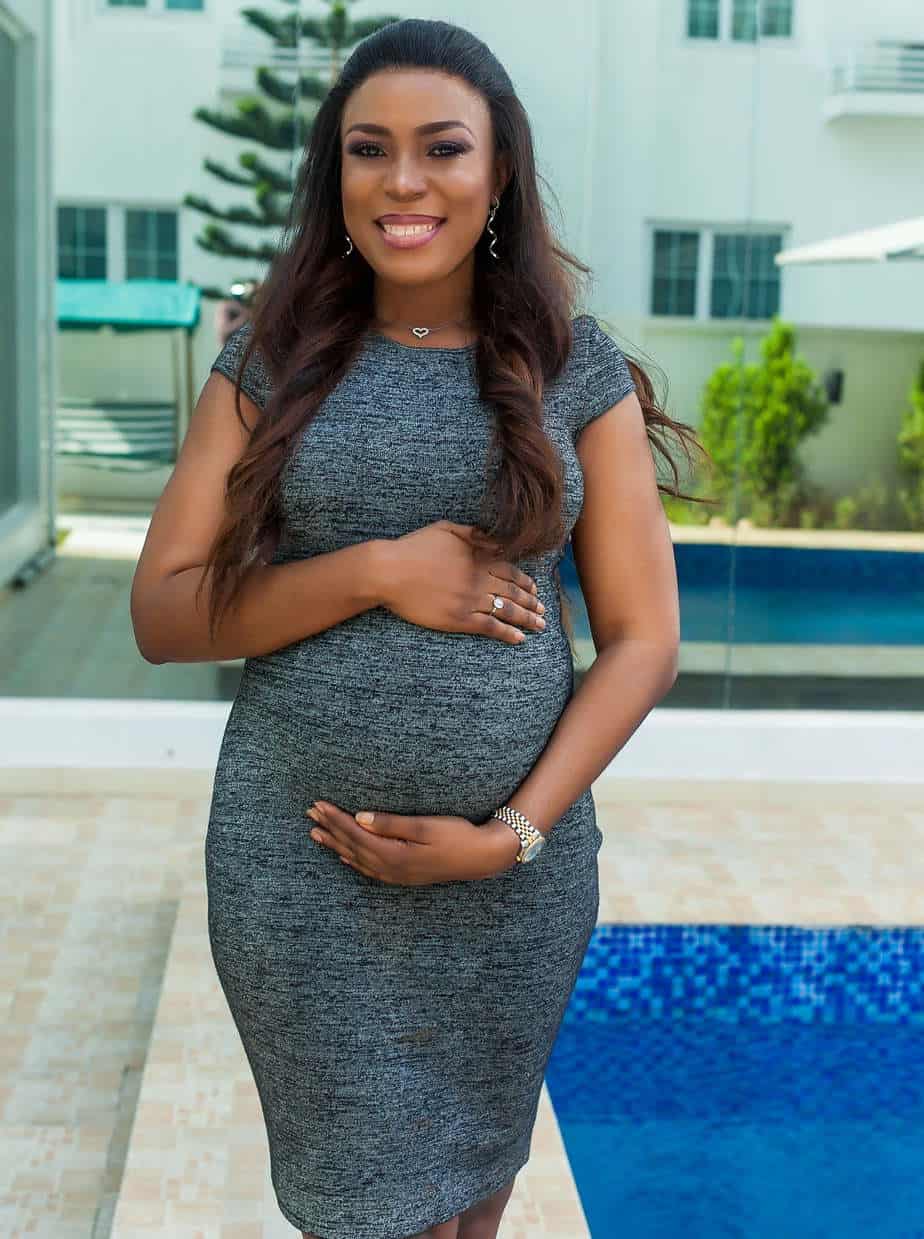 Fans And Critics Flood Twitter With Mixed Reactions On Linda Ikeji's Pregnancy Revelation
While blogger and former model, Linda Ikeji  flaunts pictures of her pregnancy, Twitter has been flooded with comments expressing surprise, upset, among others that the so called preacher of celibacy is pregnant.
While a particular post said "I thought Linda Ikeji Is Celibate so she has been having sex …." and many others have written to say that the blogger is a pretender.
Recall Naija News had earlier reported that the blogger is five months pregnant.
See sample tweets below:
I heard your popular WCW ( Linda Ikeji ) has been preaching about celibacy to ladies lately meanwhile she's been receiving serious penising behind.

Pregnancy will humble you pic.twitter.com/JPsOJ39oJ0

— •• Victor Emeka Isaac •• (@Vhicosky) May 20, 2018
Jesus Christ said he'll be coming a second time, what if Linda Ikeji is the second mother of Jesus since she's celibately pregnant pic.twitter.com/broiIJfs1J

— BILLION (@BillionTwiTs) May 20, 2018
Linda Ikeji and her camp kept this secret for months. Wowww.

The irony of gossip bloggers is that they know how to keep their own private lives private.

You only know what they want you to know.

— Wale Adetona (@iSlimfit) May 20, 2018
It's a surprise.
Congrats Linda Ikeji, she looks so beautiful ? pic.twitter.com/H11O1zOoJ4

— Kemi Ariyo (@d_problemsolver) May 20, 2018
Linda Ikeji was pregnant we didn't know until now, what if she's already married and we don't know until later.
Thumbs up for knowing how to keep your private life away from the media until you're ready to.
Big Congratulations. This is great news. ?
pic.twitter.com/gyDfgzS1mW

— GREAT GRACIOUS (@GreatGracious) May 20, 2018
Similarly, some have gone to the extent of  capturing a hilarious supposed reaction of popular music producer, Don Jazzy's reaction to the news of Linda Ikeji's pregnancy as he is rumoured to be crushing on her.
See Tweet:
After Don Jazzy saw Linda Ikeji 's pregnancy photos. ? pic.twitter.com/GtSAfxwUMB

— Mr.┏̲O̶̲̅┓̲P ┏̲A̶̲̅┓ (@ogbeni_opa) May 20, 2018