US Secretary Of State, Mike Pompeo Calls President Buhari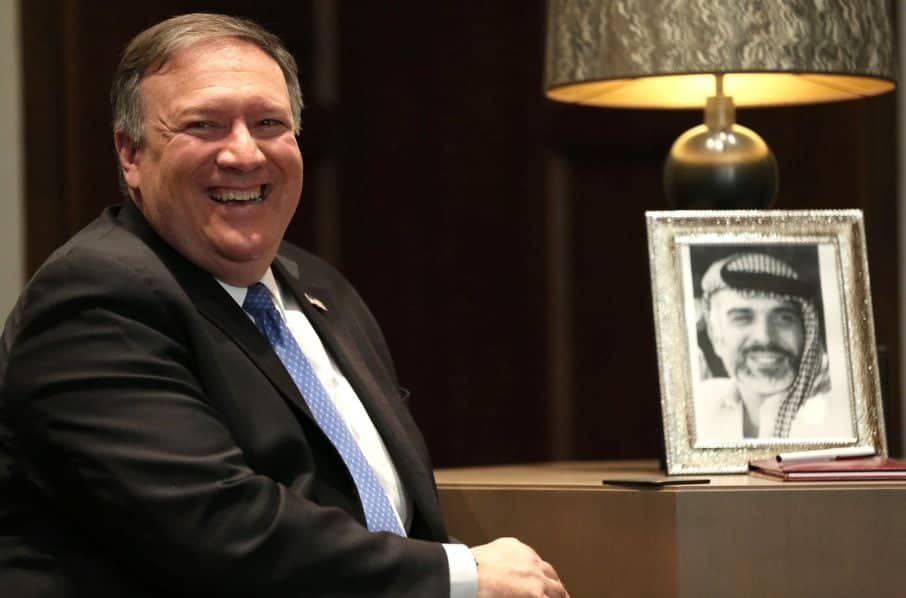 Mike Pompeo Restates US Commitment To Nigeria
The US Secretary of State, Mike Pompeo has called President Muhammadu Buhari to further strenghten the cordial relationship between the US and Nigeria.
The Department Of States' spokeswoman Heather Nauert said during the call, Pompeo acknowledged Buhari's visit to the US on April 30 and recognized Nigeria's leadership in Africa
."On May 17, Secretary Pompeo called Nigerian President Buhari," Nauert said.
"The secretary noted the longstanding relationship between the Nigerian and American people and underscored the themes of the April 30 official working visit of President Buhari to the White House.
"He recognized Nigerian leadership across the African continent on priorities we share: countering terrorism and other threats to peace and security, creating economic opportunity, fighting corruption, and advancing democracy and stability.
"The secretary welcomed continued cooperation in advancing our nations' mutual prosperity."
Naija News recalls President Buhari visited the United States on April 30 on the invitation of President Donald Trump, and they held bilateral meetings at the White House.
The meetings, which also had cabinet members from both sides, discussed issues bordering on security, economy and the fight against corruption.