Kano Assembly Gets New Deputy Speaker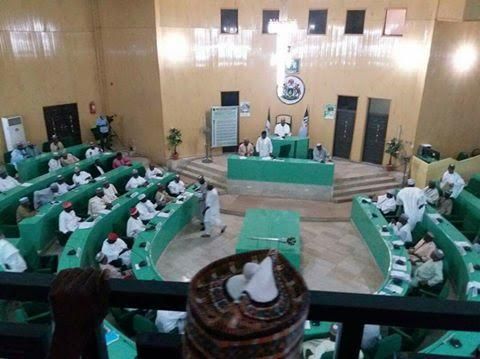 The Kano State House of Assembly has appointed a new deputy speaker and some other principal officers after four days of drama and threat to remove the incumbent speaker of the house.
It will be recalled that Naija News reported that the Kano State Governor, Dr Abdullahi Umar Ganduje has settled the crisis that rocked Kano State House of Assembly recently and saved the Speaker of the House, Alhaji Yusuf Abdullahi Ata from being impeached.
The embattled speaker Honorable Yusuf Abdullahi Atah, while announcing the change, said I received information that a new Deputy majority leader and the chief whip have been appointed to the house in persons of honorable Muhammad Bello Butu butu and Honorable Baffa Danagundi Kano municipal constituency as the new chief whip, honorable Sanusi bataitya to serve as deputy majority leader and honorable Ayuba Labaran Durum to serve as majority whip.
In his acceptance speech, the new deputy speaker honorable Alhasan Rurum said,
"I accept this position as the members of the assembly unanimously agreed. I will try my possible best to harmonize the house and I thank Governor Abdullahi Umar Ganduje and all stake holders who intervened.
"Today Thursday, marked 11 months since I stepped down as the speaker of the House and am back as the deputy speaker and as expected of us, I would discharge my responsibilities without fear or favour and carry out my responsibilities as expected."