Sultan Declares Thursday, 17th May, Start Of Ramadan Fast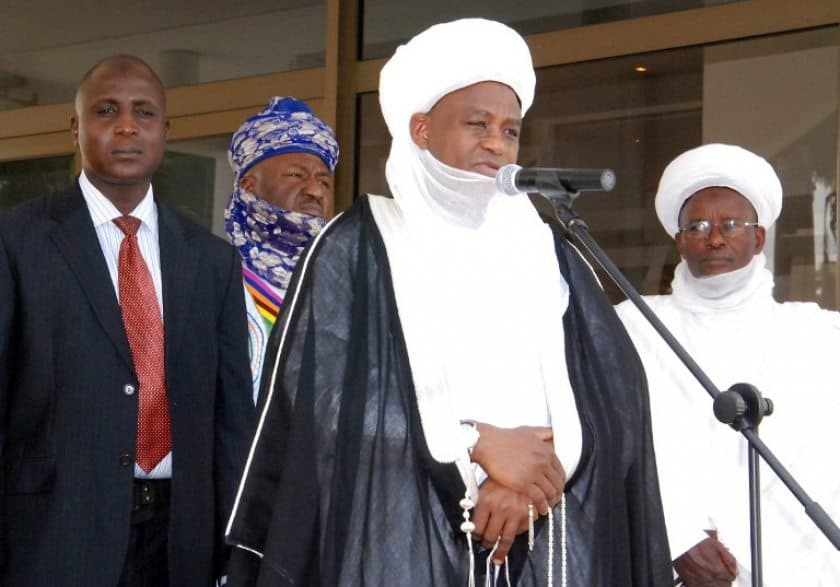 Ramadan Fast Commences On Thursday
Sultan of Sokoto, Sa'ad Abubakar III, has declared Thursday as the first day for the beginning of the Ramadan fasting in Nigeria.
Sultan Abubakar, head of the Supreme Council for Islamic Affairs in Nigeria, announced the sighting of the new moon in Sokoto on Wednesday in a broadcast.
He disclosed that the new moon was sighted in various places across the country that included Sokoto, Niger, Yobe, Port Harcourt, Borno, Gombe, Jigawa as well as reports of the moon sighting received from Muslim leaders and organizations across the country.
"Upon due verification and authentication by the national moon sighting committee and states committees' confirmation, as well as routine scrutiny, the sighting of the new moon of Ramadan signifies the end of Sha'aban 1439 AH.
"In accordance with Islamic law, Muslim Ummah are to commence fasting on Thursday accordingly."
He enjoined all Muslims to devote themselves fully to the worship of Allah throughout the holy month, and use the period to pray for the progress, peace and prosperity of the nation.
"We further called on Nigerians to continue to live peacefully with one another irrespective of religious and tribal difference," he said.
Naija News reports that Ramadan is the ninth month of the Islamic calendar, and is observed by Muslims worldwide as a month of fasting to commemorate the first revelation of the Quran to Prophet Muhammed.
Fasting in the month of Ramadan, one of the five pillars of Islam, is a compulsory religious obligation on all adult Muslims.