Saraki Pleads With Muslim Faithful To Use Ramadan To Pray For Peace, Unity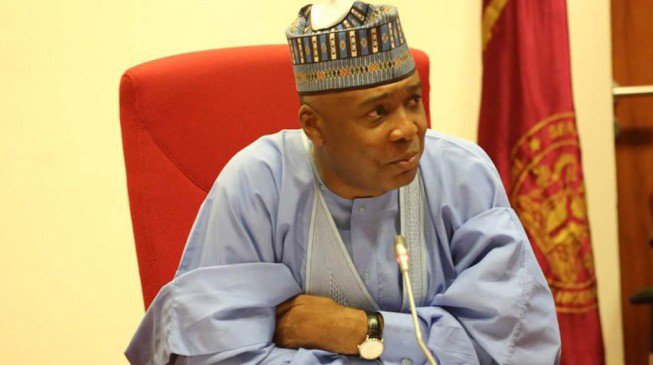 Saraki Asks Nigerians To Pray For End To Insecurity During Ramadan Season
The President of the Senate, Bukola Saraki, has felicitated with Muslim faithful in the country as Ramadan begins.
The Special Adviser to the senate president on Media and Publicity, Yusuph Olaniyonu, stated the Senate President, also urged Muslims to use the period to pray for continuous unity and peaceful coexistence in the country.
He noted that, "the commencement of fasting has yet provided us with rare and unique opportunity to fervently pray over the security situation of the country and call on Allah to help us restore sanity and love among our country men and women.
Nigerians, Muslims in particular, should make use of this opportunity to pray for the end of insecurity and other violent crimes threatening our existence both as a people and nation."
He also said that Ramadan is a unique and special period for Muslims around the world to renew their faith in the Almighty Allah, deepen their worship and practicalize the injunctions of the Holy Quran in their daily lives
He also advised all Muslims to strictly observe the injunctions of the Holy Quran as they pertain to their conduct and personal disposition during the holy month in order to benefit maximally from the fasting exercise.