LASG To Revisit Cocoa Plantations, Develops Value Chain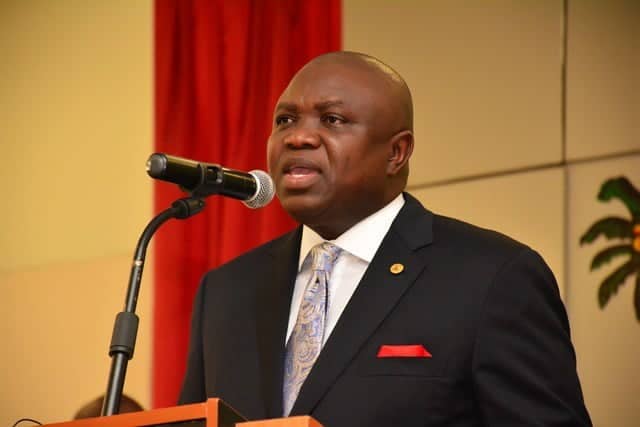 In a bid to develop a value chain for the Coconut production, Lagos State Government says it has begun the rehabilitation of old coconut plantations in the state with improved seedlings.
The Special Adviser to Governor Akinwumi Ambode on Food Security, Mr Sanni Okanlawan, made this known in Ikeja, at a Ministerial Press Briefing to commemorate the governor's third year in office on Thursday.
According to him, the 180 kilometre coastal belt of Lagos abound with coconut, hence the need to rehabilitate and rejuvenate the old plantations with new seedlings.
"We are doing a lot in the development of coconut value chain because it is our heritage. Looking at the crest you will see two coconut trees anchoring the state.
"The state is also looking at developing other by-products which are enormous. Coconut is highly nutritious as it contains manganese (for immunity and fertility) as well as fibres.
"We have launched the coconut bread with our bakers and we hope to look into other areas to encourage youths to go into its production," he said.
Mr Toyin Suarau, Commissioner for Agriculture, said that a total of 85 people had been trained on old and new methods of coconut oil extraction.