I Have Had Affairs With Over 100 Men – British Widow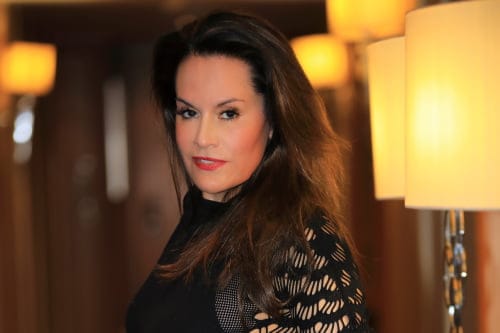 Woman Uses Sex As Therapy To Help Strained Marriages
A British Woman, Gweneth Lee said that her zeal to help men save their marriages has led her to have an affair with over 100 men.
Lee , a 47-year-old widow and a former model recently spoke on a TV programme in the UK, where she explained that men come to her for help when their relationships with their wive have changed due to work, stress, children and are tired of repetitive sex life.
Lee is a financial consultant who hails from Chelsea in London. she argued that her lovers are always in long sexless marriage.
She said that many of her clients have testified that sex with her has woken their sex life and created more relaxed relationships with their wives.
She said: "More than one man I've been with has said 'Having an affair with you has made my marriage so much more relaxed."
"It's taken the pressure off the wife who, maybe after 25, 30 years of marriage, they're not into him anymore and he only has sex with his wife on his birthday, Christmas or their wedding anniversary, and she's miserable doing it, she just doesn't want to do it anymore."