Heavy Down Pour Of Rain Causes Flood In Ikorodu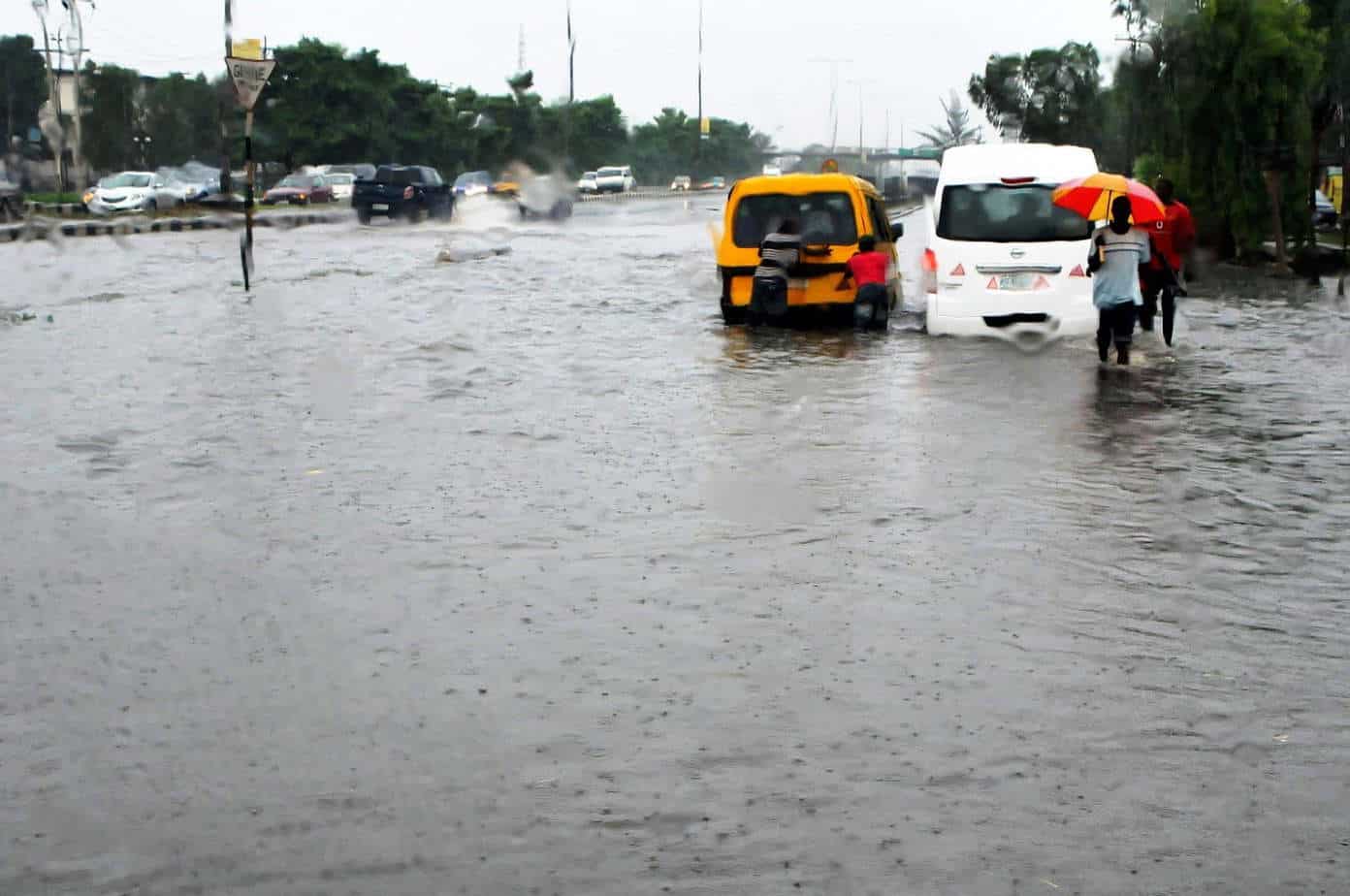 Heavy Down Pour Causes Flood In Ikorodu, Lagos, Vehicles Struggle To Remain Afloat
There has been a flood following a heavy down pour at Ikorodu road linking to Victoria Island Lagos, this morning.
Witnesses who were at the location said that motorists are struggling to swim their cars through.
Meanwhile Naija News reports that The Nigeria Hydrological Services Agency some weeks back had said that 380 Local Government Areas in 35 states  across the country would suffer from flooding this year.
But the Agency had also assured that  severity of flooding in 2018 will not be as bad as what we had last year.
Lagos state is one of the coastal states that is prone to flooding anytime there is heavy rain fall.