Ebola Spreads To DR Congo's Urban City As Death Toll Rises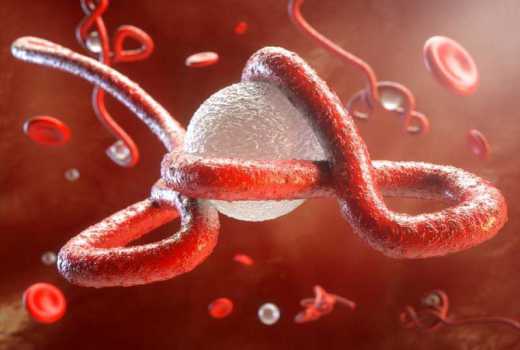 Ebola Virus Spreads Into DR Congo City, Kills 23 Out Of 42 Confirmed Cases
Congo has reported 23 deaths among the 42 suspected cases of Ebola Virus Disease, in the northwest of the country.
According to Congo's health minister, Oly Ilunga, the dreaded Ebola has spread to a city, the capital of Equateur province.
Naija News recalls that the deadly disease had killed 17 earlier  last week.
According to Cbsnews.com, Ilunga yesterday said two suspected cases of hemorrhagic fever were reported in the Wangata health zones, which includes Mbandaka city, about 93 miles from Bikoro, the rural area where the outbreak began.
He said one sample proved positive for the deadly Ebola virus, bringing to three the number of confirmed Ebola cases in three health zones.
Ilunga  who said Congo now is entering an urban phase of the outbreak, with higher spread potential noted that epidemiologists are working to identify additional contacts to the 500 already identified.
The Health Minister confirmed that as earlier reported by Naija News, thousands of doses of an experimental Ebola vaccine arrived in Congo's capital this week.
The Health minister explained that  the 4,000 doses were to be sent to the remote northwest, where the outbreak is centered,
Ilunga said, an additional 4,000 doses would be deployed in the coming days with more available if needed.
"The most important thing is to stop the spread of the disease, and to that end, what they have to do is track down everybody — people who have contracted Ebola or even died from Ebola," CBS News foreign correspondent Debora Patta reports.
WHO said it will use the "ring vaccination" method, which involves vaccinating voluntary contacts, contacts of those contacts and health care and other front-line workers. Health workers would be among the first to receive vaccinations, according to Ilunga.
Three nurses are among the suspected cases, and one is among the dead.
The experimental vaccine has been shown to be highly effective against Ebola. It was tested in Guinea in 2015 during the outbreak that killed more than 11,300 people in West Africa from 2014 to 2016.