Woman Batters Boy Mercilessly, Calls Him A Wizard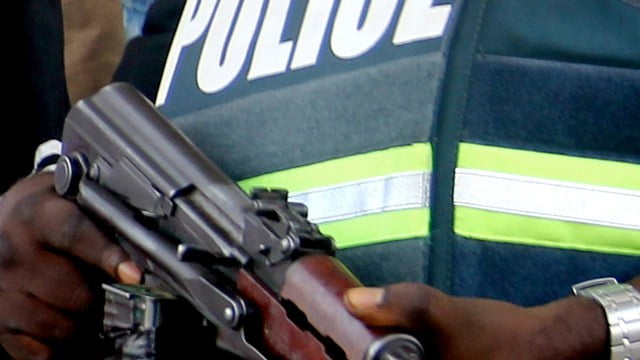 Police Arrest 45 Year Old Woman For Beating Up 8-Year Old Boy Over Accusation Of Being A Wizard
The Police has arrested a 45 year old woman known as Charity Iyonetu for allegedly battering an eight-year-old boy and accusing him of being a wizard.
The Lagos State Commissioner of Police, Imohimi Edgal said that the suspect was arrested at the Seme border area of Badagry after she allegedly tied the victim's hands with a rope and locked him up in a one-room apartment.
Speaking at the press conference held yesterday at the Command Headquarters, Ikeja, Edgal said that the woman had been torturing the boy until May 9, 2018 when she was arrested.
Edgal, who condemned the act described it as  "man's inhumanity to man",. He noted that  the suspect inflicted grievous bodily injuries on the little boy.
"The complainant (Chinonye) alleged that the suspect is the elder sister to his father. He said that sometime in 2016, the suspect came to their village, Agbaai, Nkota LGA of Imo State, and brought him to Lagos after his mother had abandoned him and left for an unknown place.
"He stated that the suspect was always maltreating him and accusing him of being a wizard. The ordeal of the little boy came to the fore when on May 9, 2018, at about 9:00a.m., the suspect used a horse whip to flog the child, inflicting injuries all over his body.
"She thereafter locked him in her one-room apartment with his two hands tied behind his back and left for her shop. The survivor was crying and shouting for help, which made one Peter Aluku call the police. When the police team arrived, they broke the door of the house and rescued the child," he said.
Edgal added that the suspect would be charged to the Special and Sexual Offences Court as soon as investigation was concluded.
Source: Naija News