Court Stops EFCC, DSS, Police, From Searching Wike's Houses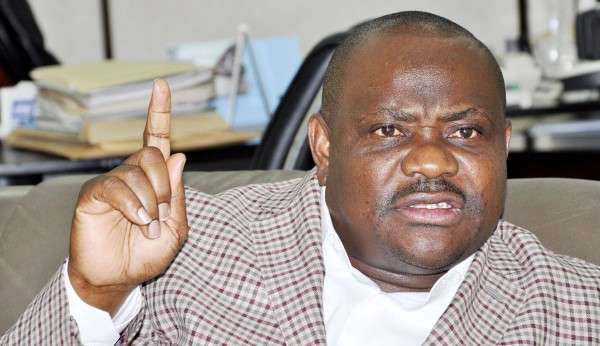 The Nigerian Police, the EFCC and the Department of State Security Service, (DSS), have been barred by a Federal High Court in Abuja from searching houses belonging to Gov. Nyesom Wike of Rivers.
The Government of Rivers State had, in 2017, approached the court praying an order of injunction restraining the IGP, the Police, the EFCC and the DSS from obtaining a search warrant to search any of his houses.
Justice Ahmed Mohammed, while delivering his Judgment on Wednesday pointed out the fact that the defendants were in agreement that the plaintiff, Wike, could not be investigated based on the provision of Section 308 of the 1999 Constitution.
Justice Mohammed said that from the combined reading of Section 308 of the constitution, and sections 149 and 150 of Administration of Criminal Justice Act, (ACJA) 2015, three situations had been prohibited.
This provision according to the judge instruct that the person covered shall not be arrested, and thirdly, any process of court requiring appearance of a person protected under the provisions shall not be applied.
According to him, a careful reading of section 308(1)(c) shows that the constitution has prohibited court process requiring the appearance of a serving governor before any investigative panel.
He said there was no rationale behind the argument brought forward by the law enforcement agencies involved that the resident of the plaintive should be search.
The Nation reports that the jugde held that the essence of the section was to accord immunity to a serving governor so as not to cause distractions to the governor in the act of governance.
in a suit filed in June 2017 by Mr Sylva Ogwemoh, (SAN), on behalf of the plaintiff, Wike had asked for six reliefs but the judge granted three and said while one was not grantable, the others were embedded in the ones granted.
"The defendants cannot whether by themselves, their servants, agents, officers, privies or in any manner howsoever apply for, obtain, issue or in any way or manner howsoever execute any court process requiring; the appearance of the plaintiff who is currently the governor of Rivers.
"A declaration that by virtue of the combined effect of section 308 of the Constitution and sections 149 and 150 of ACJA, the defendants cannot in any manner apply for, obtain, issue or execute any search warrant at the residence of the plaintiff in Abuja or in any of the plaintiff's residence in any other place or locations in Nigeria.
"An order that the defendants cannot by the combined effect of section 308 of the Constitution and sections 149 and 150 of ACJA, apply for, obtain, issue or execute any search warrant at the residence of the plaintiff in Abuja or in any of the plaintiff's residence in any other place or locations in Nigeria."
But the defendants had in opposition, argued that they had the right to search Wike's residence even in his absence