Zakzaky, Wife Arraigned For Murder Amidst Tight Security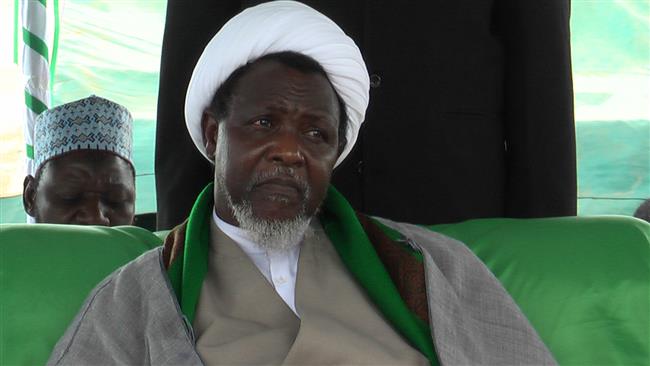 Leader of the Islamic Movement in Nigeria (IMN), Ibrahim Zakzaky, and his wife, Zeenat, have today been arraigned before a high court sitting in Kaduna state.
The Kaduna State government had sued the duo with a fresh 8-count charge, including two other people for allegely killing one Dankaduna, a soldier, in the convoy of the chief of army staff and for unlawful assembly.
Zakzaky had refused being served with the charges some weeks earlier.
When the case was mentioned, Maxwell Kyon announced appearance for the defense on behalf of Femi Falana, while the Kaduna state director of public prosecution (DPP), Bayero Dari, represented the prosecution.
Gideon Kurada, the presiding judge, asked where those standing trial were and he was told that they were within the court premises, so he asked that they be brought in.
Zakzaky and his wife were led into the court hall by DSS operatives, and they took their seats as the case continued.
He was wearing a neck collar and was supporting himself with a walking stick.
Bayero asked for more time to enable the prosecution serve the other two persons standing trial with the Shi'ite.
Kyon made an oral application for bail and an unfettered access to their clients.
However, the court asked that the bail application be brought formally.
The court granted defense's request of unhindered access to Zakzaky, saying an adequate notice is must be provided for at least three days.
The application of the prosecution to allow the Shiite leader and his wife to continue being in the custody of the DSS was granted by the court.
The case was adjourned till June 21, 2018 and the sheikh and his wife were put in two separate SUVs and driven to Abuja.