Senators Take Steps To Avoid Ebola Outbreak In Nigeria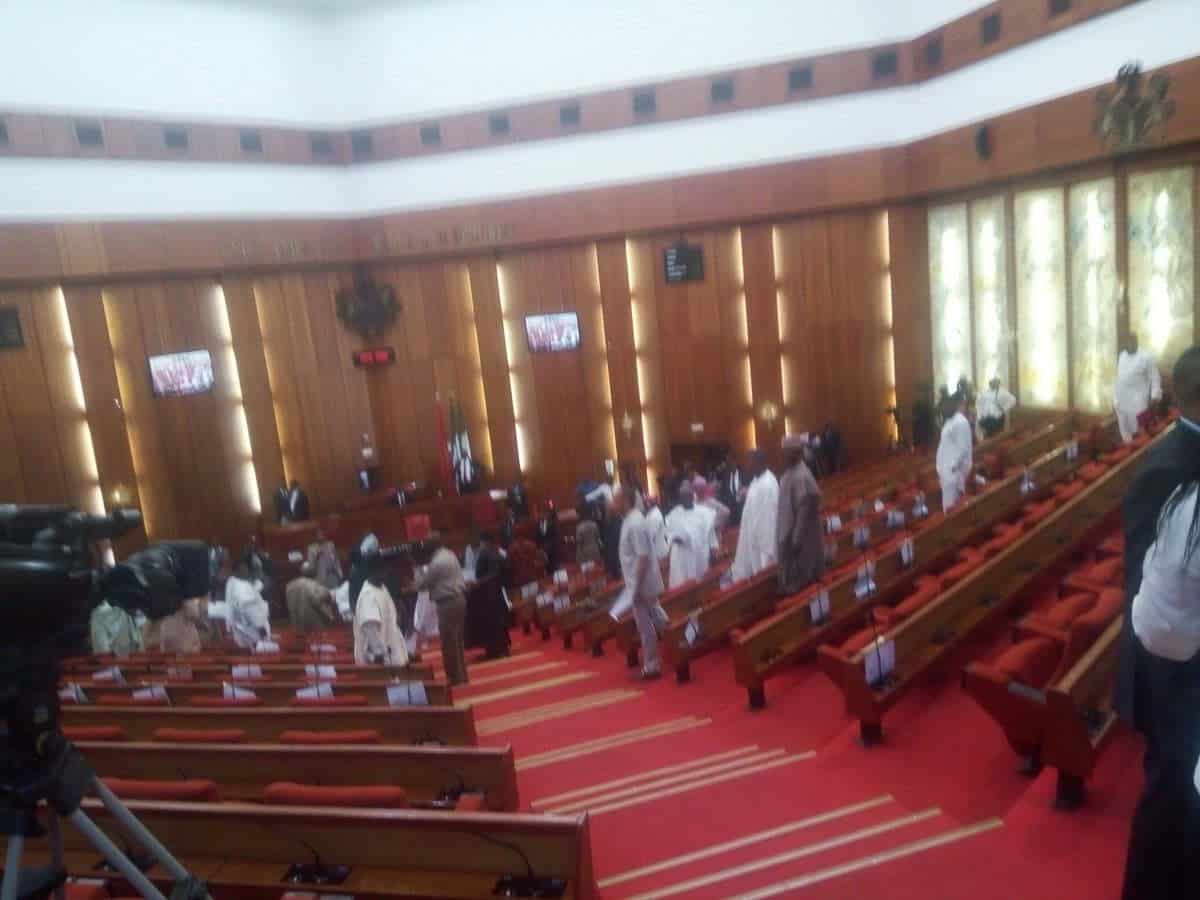 Senate Alerts Members On The Return Of Ebola Virus To Africa
The Senate today has adopted various resolutions to prevent an outbreak of Ebola Virus Disease (EVD) in Nigeria.
One of the resolutions was to urge two ministers (health and interior) to be pro-active in preventing an outbreak of the disease already ravaging the East African country of Democratic Republic of Congo (DRC).
Similarly, the World Health Organisation (WHO) on Monday said it has been authorised to use an experimental vaccine to combat an outbreak of EVD in the Democratic Republic of Congo, where at least 19 people have been killed by the virus.
To forestall an outbreak in Nigeria, as experienced in Nigeria in 2014, Oluremi Tinubu of APC Lagos presented a motion on the issue on Tuesday.
Mrs Tinubu, who alerted the Senate of what EVD has made Nigeria go through said, "The Senate recalls with great distress that an infected immigrant who arrived Nigeria on the 23rd of July was the index case of the ebola virus in Nigeria. With varying symptoms ranging from fever to diarrhoea, there were a total of 869 contacts and 20 laboratory confirmed cases were recorded.
"The Senate is to be reminded that the tide was stemmed by quick response of the Nigerian government vid declaration of emergency, collaboration of federal and states Ministries of Health, use of incidence management approach, identification and follow up contacts.
"The Senate is saddened that in spite of quick measures taken, the epidemic claimed eight lives including those of medical personnel who put their lives at risk to contain the disease.
"The Senate is disturbed that recent reports of media outlets and the World Health Organisation show that the disease is back in neighbouring Democratic Republic of Congo with 19 dead and 39 casualties recorded so far.
"The Senate is further reminded that DRC is 445 kilometres by air from Abuja, is easily accessible via a flight from Lagos that takes less than three hours.