Roberto Mancini Becomes Italy's New Head Coach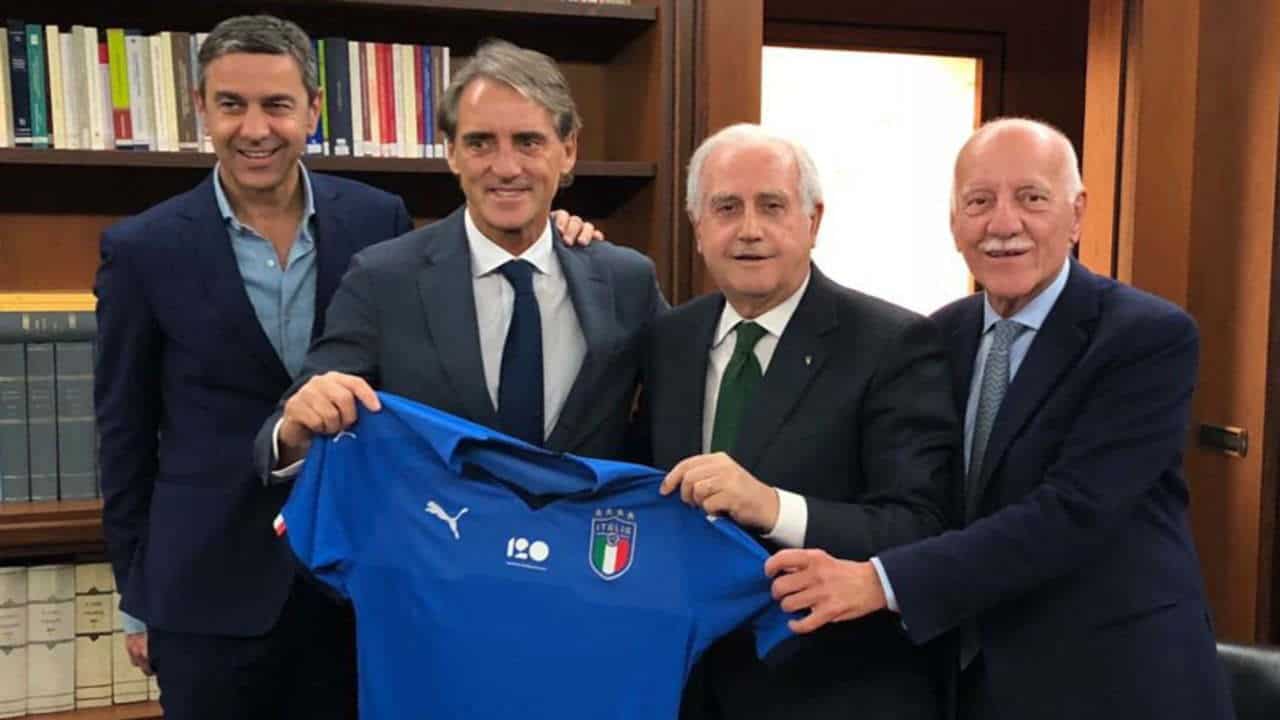 Roberto Mancini Named Italy Head Coach
Roberto Mancini, has been confirmed as the new head coach of Italy. The former Zenit boss, who has agreed to a contract of 2 years has the responsibility to rebuild the national side and to qualify for the 2020 European championship.
Italian FA commissioner Roberto Fabbricini said Mancini has been chosen because he "had a great desire to sit on the Italy bench and he proved it in a concrete way". "It went the way we wanted, we are happy and Roberto is happy,".
#Nazionale ??
? Alle ⏰ ore 12 sarà trasmessa in diretta su ? @RaiSport HD la prima conferenza stampa del nuovo Ct @robymancio.#Azzurri #Mancini #ManciniDay #RaiSport #VivoAzzurro pic.twitter.com/6JcX2g3ZWg

— Nazionale Italiana (@Vivo_Azzurro) May 15, 2018
E' un sogno che si avvera. Sono felice per i miei genitori. Se sono qui lo devo anche a tutti i miei allenatori, ognuno è stato importante per la mia carriera!#ManciniDay #Azzurri #VivoAzzurro pic.twitter.com/uEXwoaxFs1

— Roberto Mancini (@robymancio) May 15, 2018
Mancini arrived in Rome on Monday morning after leaving Russian club Zenit Saint Petersburg at the weekend.
Since leaving Etihad Stadium in 2013, Mancini also managed Galatasaray and Inter Milan before joining Zenit in June 2017. The Italy squad will convene on May 22 ahead of friendlies against Saudi Arabia (May 28), France (June 1) and the Netherlands (June 4).
Mancini, a former Lazio and Sampdoria forward, had said coaching the national side would be "extraordinary" and would allow him to fulfil his dream of winning the World Cup.
He never became a regular with Italy during his 10-year international career, during which he won 36 caps and scored four goals. He reached the semi-finals of Euro 1988, and was in the squad that finished third in the 1990 World Cup on home soil.