Nigerian Army Sets August Deadline To Eliminate Boko Haram From Chad Region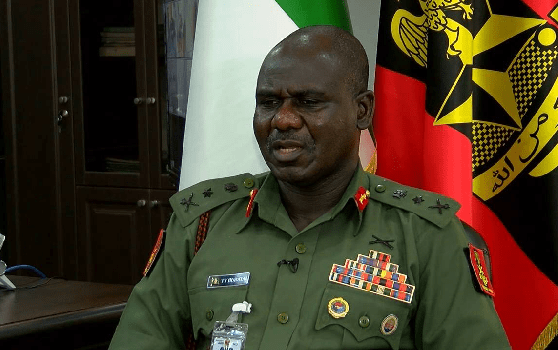 The Nigerian Army Runs A "Operation Last Hold For Four Months To Eliminate  Terrorists From  Lake Chad Borders
The Nigerian Army, on Tuesday said it has launched a new operation to totally flush out remnants of Boko Haram terrorists in the Lake Chad region.
Lieutenant General Tukur Buratai, made this statement at a press conference in Maiduguri, noting that Operation Last Hold began on May 1, and will run till August 31, to accomplish its mission.
Represented by Maj.-Gen. Abba Dikko, the Commander of Operation Last Hold, he explained that it was intended to facilitate the clearance of the Lake Chad waterways of sea weeds and other obstacles obstructing the movement of boats and people across the water channels.
"It will also ensure the destruction of Boko Haram Terrorist camps and strong points in the Lake Chad Basin general area. The operation will also facilitate the rescue of hostages," he said.
Buratai explained that the Army was determined to consolidate on its recent gains in the ongoing push especially in the Northern parts of Borno.
"Operation LAST HOLD is expected to last for four months and it will entail deployment of additional manoeuvre brigades and other critical assets in Borno State. he said .
"The end-state of Operation LAST HOLD is the total defeat of the Boko Haram Terrorist Sect in northern Borno. This will pave way for the return of local administration and people to their responsibilities and communities."
According to him, The operation will restore and facilitate fishing, farming and other economic activities in the Lake Chad Basin.
"Additionally, it will facilitate the relocation of Internally Displaced Persons from IDP camps back to their communities," said Buratai.
Download NAIJA NEWS app: