Naira To Dollar Exchange Rate For Today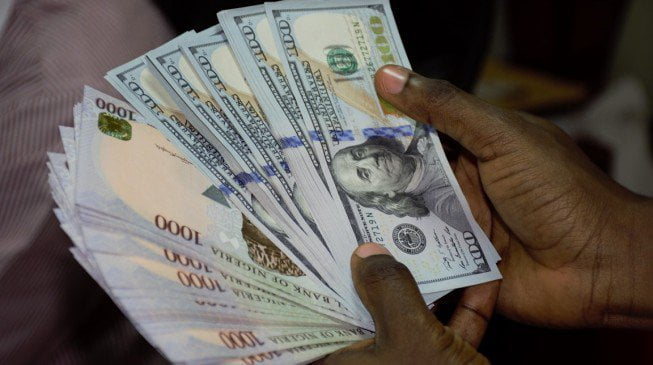 Naira To Dollar Exchange Rate For Today, 15th May
The Nigerian Naira on Monday, depreciated against the United States dollar at the parallel market according to investigations by Naija News.
This is despite the decision of the Central Bank of Nigeria, (CBN), to last week, further inject another $210m into the nation's foreign exchange market.
The Naira to US dollar, is currently pegged at an official exchange rate of $1 to N305.3.
However, on the black market, which seems like where most Nigerians take care of their forex needs, the rates are fluctuating between N360 to $1 for those buying and N363 to $1 for those selling, Naija News understands.
For the British Pound, the rates, though officially fixed at N414.7, exchanges for N492 to £1 for those buying and N500 to £1 for those selling.
Also, the Euro exchanges at N423 to €1 for those buying, and N430 to 1€ for those selling, though it has an official rate of N365.9.
Download NAIJA NEWS app: