Imo APC Secretariat Taken Over By Police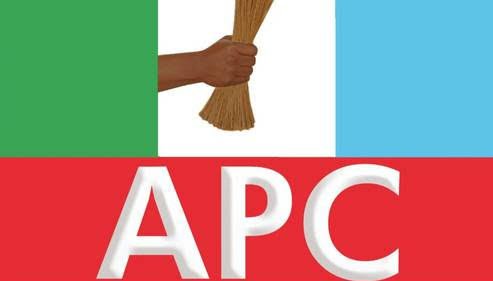 Police Lock Down Imo APC Secretariat
As the crisis in the Imo chapter of the All Progressive Congress, lingers, the party secretariat located in Imo State University Junction, has been taken over by the Imo State Police Command.
The secretariat was closed down in respect to the APC's nationwide ward congresses that was held on May 5 after crisis overtook the process in the state.
Imo State Local Government congresses has been declared to be postponed by the National leadership of the party after other parts of the country saw their congress held.
The party secretariat was reported last Friday to have been attacked by unidentified hoodlums who allegedly set the party secretariat on fire, leading to the destruction of some vital documents, equipment and some parts of the secretariat.
Hillary Eke, the APC state chairman, while speaking to newsmen revealed that he had reached out to, Ibrahim Idris, the Inspector General of Police, over the fire that struck the secretariat on May 5.
He had said that members of staff of the secretariat "identified those who launched an attack on the secretariat while the ward congress was going on across the 305 electoral wards in the state."
In respect to the secretariat been taken over by the police, Andrew Enwerem, the Police spokesperson, said that the Police took over the secretariat following the fire outbreak on Friday.
According to Enwerem, the Command leadership had ordered a "thorough" investigation into the circumstances that led to the inferno at the secretariat.
He said that in order not to compromise the process of investigation, the Police had to "temporarily" take over the secretariat
Enwerem said, "We have temporarily taken over the secretariat following the fire outbreak.
"The Police are investigating and in order not to jeopardise the investigation process, we have to take the secretariat over in the meantime.
"This is to avoid any other attack on the secretariat and to make sure that peace is restored."