I have Achieved More In 3 Years Than 16 Years Of PDP's Misrule – Buhari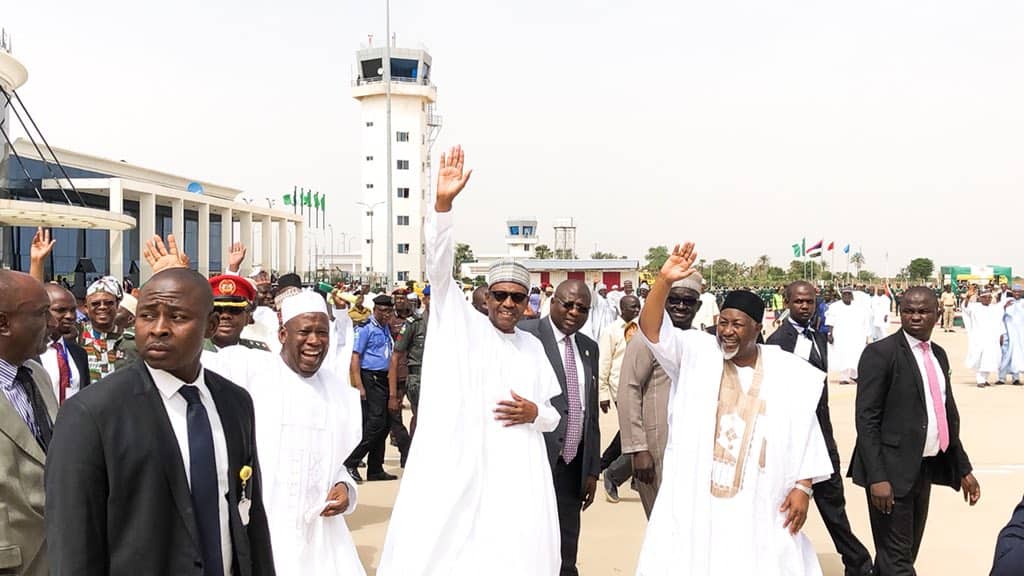 Buhari Says His Government Has Enjoyed More Understanding From Nigerians Because Of Unpleasant Realities It Inherited From PDP
President Muhammadu Buhari, in a statement signed by his Senior Special Assistant on Media and Publicity Mallam Garba Shehu, yesterday said that his administration was delivering on promises with clear-cut targets, prudent management of resources and a deliberate policy to plug wastage and pilfering of government resources.
Buhari who noted that the odds of initial dwindling oil prices did not discourage his administration from setting targets for lofty developmental projects and achieving more in three years than the 16 years of Peoples Democratic Party's (PDP) misrule, said the growing support his administration currently enjoys can be attributed to the understanding of Nigerians of the unpleasant realities it inherited, and the efforts to reposition the economy in spite of "what the opposition keeps sponsoring in the press''.
President Buhari directed the Minister of Water Resources, Eng. Sulaiman Adamu, to work with the Jigawa State Government to alleviate the challenge of water scarcity in the state capital, following a complaint by the Emir of Dutse.
On arrival in the State, the President began his engagements at Auyo, near Hadejia, where he inaugurated the expansion of an irrigation scheme and paid a visit to the Emir of Hadejia, Alhaji Adamu Abubakar Maje.
Naija News had earlier recorded photos of the president being received "by a great crowd", he further thanked the Emir of Hadejia and his people for always supporting him, even when he was an opposition candidate.
He said his visit to Hadejia was more of homecoming, promising to give more attention to the needs of the people in the Emirate.
In his remarks, the Emir of Dutse commended the Federal Government for its efforts in addressing the challenges of corruption, terrorism and drug abuse in the country.
The emir  had earlier requested that the Date Palm Research Centre in Dutse, currently under the National Oil Palm Research Institute, be moved to the Federal University, explaining that the research centre would be more relevant and functional in the university.