Kano Assembly Allegedly Under Lock Down Over Plan To Impeach Speaker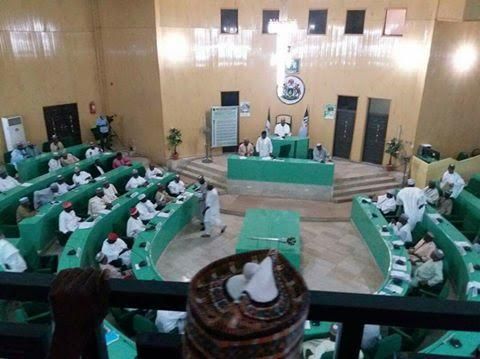 Police Seal Kano Assembly Over Plan To Impeach Speaker
The Kano State governor, Abdullahi Ganduje, has ordered the closure of Kano State House of Assembly by the police to protect the speaker, Abdullahi Ata, from imminent impeachment.
A member of the house who preferred not to be named who disclose this said "The impeachment was imminent but for the closure of the Assembly,"
Naija News also gathered that not less than 30 members of the 44-member house have already appended their signatures in support of Mr Ata's impeachment.
"We have been managing the speaker for some time, but we realise he has become docile and unable to press for the demands of the legislators before the governor.
"The sealing of the Assembly by the state government because of plan to impeach him speak volume of his unholy alliance with the executive. "His alliance with the executive negates the principles of separation of power."
The Director-General, Media and Publicity denied knowledge of the deployment of police to lock up the Assembly, saying the governor was away in Dutse.