Group Seeks Support Of Ikot Ekpene For Gov. Udom Emmanuel's Second Term Bid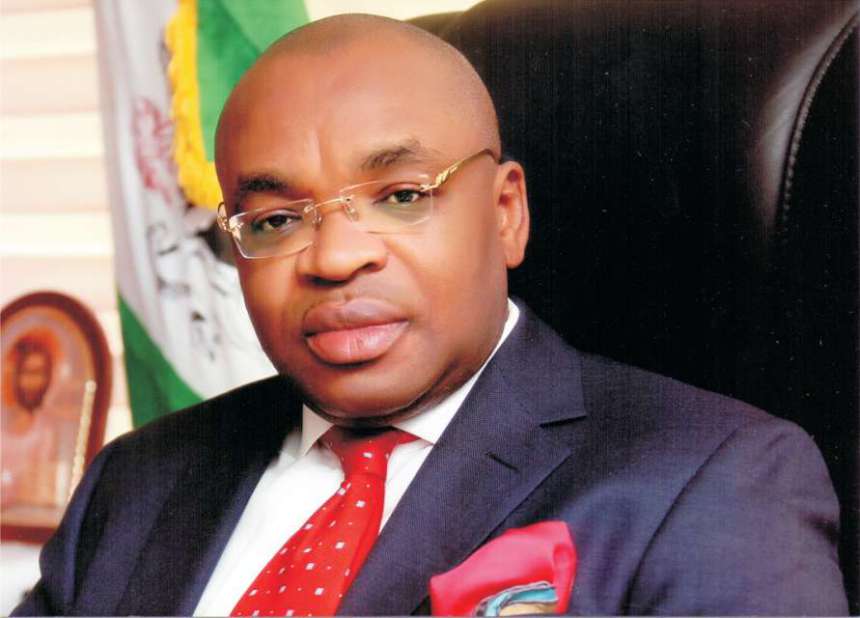 Gov. Udom's Supporters Solicit Support Of Ikot Ekpene For Governorship Re-Election Bid.
Stakeholders of the Peoples Democratic Party, PDP, from Eket senatorial district of Akwa Ibom state says it recognizes the role of Ikot Ekpene district in the emergence of Governor Udom Emmanuel as governor in 2015 and has called for same support for his re-election in 2019.
Udom Emmanuel's stakeholders which was led by Chief Nduese Essien, a former Minister of Lands, Housing and Urban Development, made the call last weekend, in Ukana Ikot Ntuen, country home of the political leader of Ikot Ekpene senatorial district and Senate Minority Leader, Senator Godswill Akpabio.
Essien said, "I thank Ikot Ekpene senatorial district for your support towards the emergence of Governor Emmanuel in 2015 and the continued support to his government. We request you to also support him to do his second term just like the other governors from Uyo and Ikot Ekpene.
"He has performed beyond expectation despite the financial crises in the country and he has used his ingenuity to ensure the spread of projects and political appointments across the state because of his background in financial management.
"There are so many ongoing projects and if given the support, in second term in office, he will get those projects completed and the foundation he has laid will blossom."
Other Eket stakeholders, Chief Obot Etukafia and Dr. Esio Oquong Udo, in their separate remarks, recalled that Akwa Ibom since 1999 had maintained eight years tenure arrangement for the governor and tasked Ikot Ekpene senatorial district on intensified grassroots mobilization towards 2019 elections.