2019 Elections: Beware Of Obasanjo Antics – Yoruba Ronu Group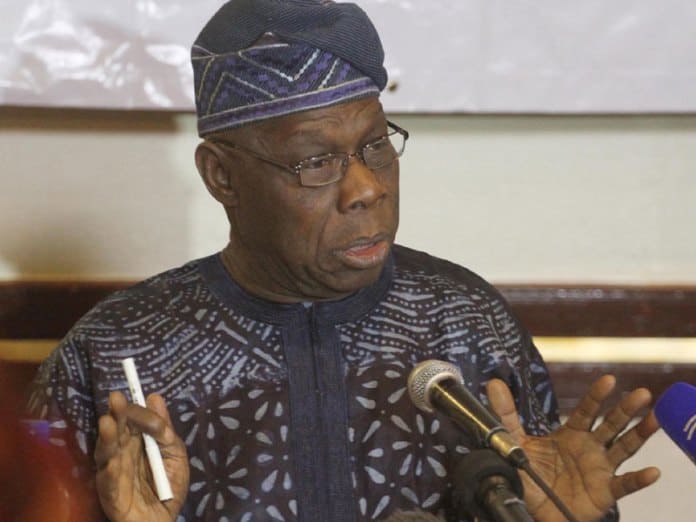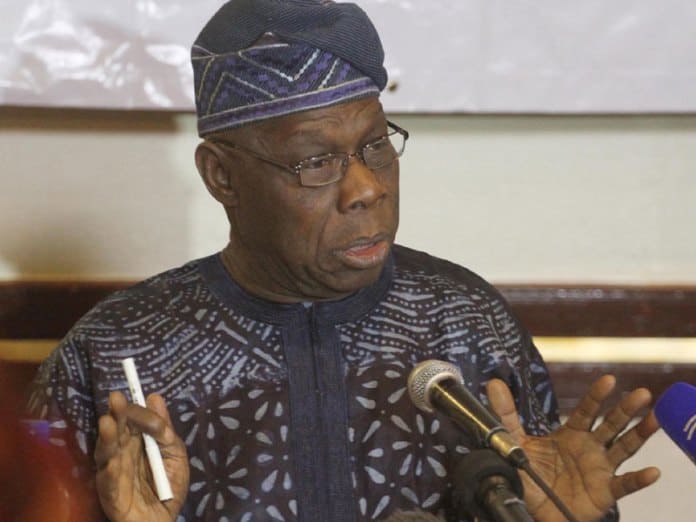 Yoruba Ronu Leadership Forum has lunch an attack against Former President Olusegun Obasanjo over his campaign against President Muhammadu Buhari ahead of the 2019 general elections.
In a statement signed by its General Secretary, Akin Malaolu, on Friday night, the group said Obasanjo was trying to deceive Nigerians again with "rhetorical and platitudinous speeches".
The statement came barely 24 hours after Obasanjo in a news conference in Abeokuta on Thursday, said his Coalition for Nigeria Movement (CNM) had adopted the ADC as its political party.
The former leader explained that the adoption followed a "detailed examination and wide consultations by the leadership of the Movement with the consideration of the orientation and policies of the movement".
Yoruba Ronu, a staunch supporter of the current president, said it was not surprised by Obasanjo's several statements to hoodwink Nigerians.
However, Nigerians do sincerely and mournfully remembered what the conditions of things were in relation to unemployment, corruption and general decadence of our many institutions of governance in the 16 years of PDP in power.
"It was not without doubt that the Yoruba Ronu leadership forum warned Nigerians against trusting the candidate Jonathan in 2010 due to his several weaknesses and obtuseness in power.
"More so, when Jonathan himself confirmed to our foreign friend, former United States Ambassador to Nigeria, Robin Sanders, that he lacked administrative experience to be president, but was there by chance because of where he came from which was South South.
"Today, we can measure with clarity of mind, the sad and obtuse footprints he left behind.
"Leaders across the two divides, and including Obasanjo, Ohaneze and Afenifere, all saw Jonathan's incapacitation in administration but they chose self-regarding objectives rather than other regarding objectives in their very many decisions." he said.
The group decried the fact that the former president is fond of support president and after their victory, he would withdrew his support, just as he had done to both Jonathan and Buhari.
"which distinguished a man from his office was snubbed for religion and tribalism to hold sway.
"They planted the seed of division long before now and they are still repeating same perplexing errors in their ignorance.
"The people of Nigeria today wear better spectacles and with good perceptions to know what is good for them and for their children's future.
"They are not going to allow some false leaders and leaders that could commit abomination with ease take away their hopes in the present government of President Muhammadu Buhari.
"We must warn against war, because wars have never solved the needs for war anywhere in the world and in wars, procreation is delayed, women and their children would suffer."
"Nigerians must pray fervently against these ignoble men and their desire to enslave us all, we must pray for the extermination of what they all stands for.
"The progressives and APC must prepare themselves in this war of attrition between thesis and antithesis, a political war that will be won by them due to fairness, justice and happiness, which they have promoted in this present administration of President Buhari.
"Those who may want to go can go in peace, but the generality of Nigerians and the Yoruba race are with Buhari and the APC.
"We awesomely believe in the intervention and righteousness of the present Government in administration." Yoruba Ronu continued.
Naija News has earlier reported that Chief Olusegun Obasanjo revealed that his movement as adopted ASD