Smart City: Lagos to Install 10,000 CCTV Cameras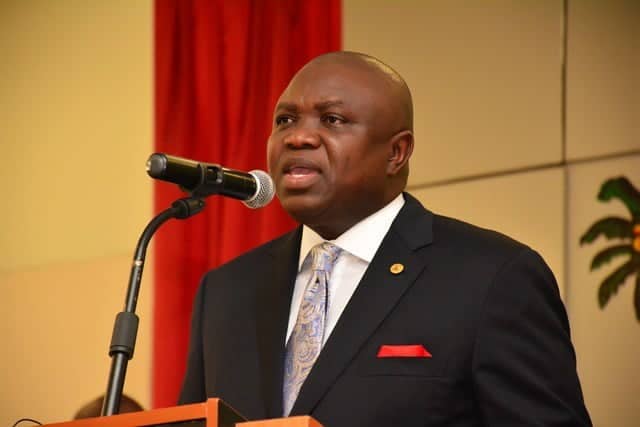 The Lagos State government has revealed that it was making the necessary arraignments to deploy additional 10,000 High Definition (HD) CCTV cameras across the state as part of the comprehensive Smart City Programme designed to provide a 24-hour driven economy.
Commissioner of Science and Technology, Hakeem Fahm, while speaking at the annual Ministerial Press Briefing to mark the third anniversary of Governor Akinwunmi Ambode's administration, said the smart city initiative, was aimed at allowing the residents of the state and companies operating in a safe and secure environment, thereby creating more jobs and increasing the Gross Domestic Product (GDP) of the State.
According to the commissioner, the focus of the smart city initiative was to security and surveillance, implementation of a metro fibre network and e-governance. He added further that in addition to the  HD cameras deployed in the first phase, other scope of the project involves integration of the deployed cameras with Centralized Emergency Command and Control Centre (CCC), provision of road signature structure and street lights across the state.
"In the second phase of the project, we will be deploying 10,000 HD cameras, world class e-government solution and data centre solution, one key alarm, metro fibre network to serve as backbone for communication and unified communications with smart phones for first respondent agencies such as police, fire service, Lagos State Traffic Management Authority (LASTMA), Lagos State Ambulance Service (LASAMBUS), Vehicle Inspection Office (VIO), among others," Fahm said.
According to The Nation Online, He said the initiative would address security, transportation and infrastructure in a sustainable manner, adding that thousands of surveillance CCTV cameras would eventually be deployed across the length and breadth of the State.
"The security component will deploy thousands of surveillance CCTV cameras through the length and breadth of the State. The transportation component focuses on Intelligent Transport Service (ITS) and the connectivity component with provision of a metro fibre network through a major Internet Service Provider (IPS) that will eventually lead connectivity to various homes, offices and institutions in the State," Fahm said.
The commissioner also listed some of the achievement of the Ministry in the last one year listed the creation of portals such as  as Driver's Licence Processing and Verification Portals to ease the process of driver's licence issuance and verification of vehicle registration, Education portals to enhance learning and registration of private schools, while Land Use Charge portal and Citizens Gate app, a platform where residents can engage with government online, were successfully implemented.