TBS concessionaires to Make helipad Available for tourists at site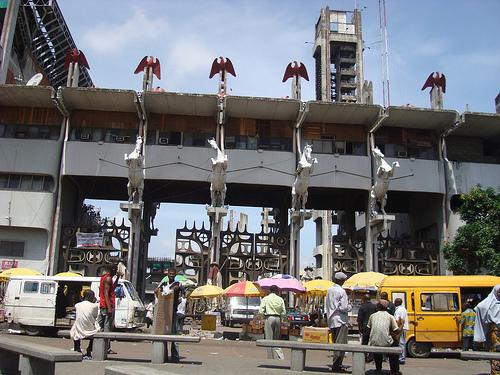 The Chief Executive Officer of BHS International Limited, concessionaires of Tafawa Balewa Square, Lagos, Mr Olu Adenodi, has disclosed that a helipad will be constructed within the heritage site for tourists to have easy access to the facility.
Adenodi made this known during the redevelopment meeting with Mr Michael Cooper, the lead consultant of the project and the Vice President, Hilton West Africa Development in Lagos on Thursday.
He said that the helipad would ease tourists from getting into the chaotic traffic usually experienced in Lagos.
He stated that potential tourist would be flown in as soon as reconstruction project is finished.
Mr. Adenodi disclosed that the helipad would be found at the top of the five-star hotels, so a tourist could easily assess the room as soon as he lands.
He added that the Mono rail been constructed by the Lagos State government would do a lot in attracting tourist.
"The helipad is a necessity to deal with the traffic situation in Lagos State.
" Tourists can fly into the heritage site from all over the world without being discouraged by vehicular traffic," he said.
The Lead Consultant for the Tafawa Balewa Square redevelopment project, Mr Nasiru Aboki, on his part stated that the management of Hilton hotels International had taken up the construction of all the five star hotels that would be erected.
Aboki said that the five-star hotel would be built using the same design as all Hilton hotels all over the world.
"This hotel on its own will be enough attraction for tourists because all the features of Hilton hotels will be included in the five-star hotel.
"Hilton hotels are known for their unique architectural designs, fittings and all, we will have that also within the heritage site," he said.
Mr Michael Cooper, Vice President, Hilton West Africa Development, said that the company had consented to redeveloping the historic site.
It was working on ensuring that architectural designs from TBS suited the Hilton pattern.
"Yes, Hilton hotels will be built here but we are still working on making the drawings already on ground to suit the Hilton hotels design all over the world," Cooper said. (NAN)