Presidency Reacts To Fake News Surrounding Buhari's Foreign Medical Trips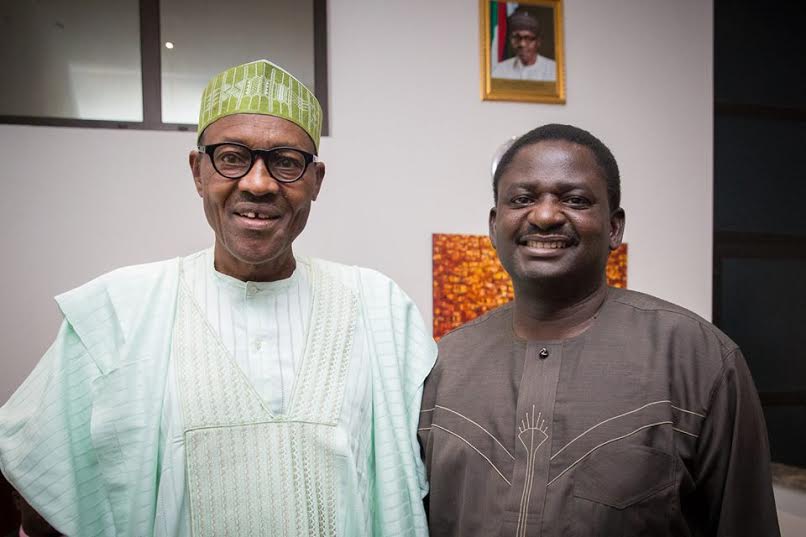 President Buhari Never Promised Not To Travel Out For Foreign Treatment – Adesina
Special adviser to President Muhammadu Buhari on media and publicity, Mr. Femi Adesina, has called the attention of the general public to some misleading stories circulating on the social media about the president.
In his reaction, the presidential spokesperson described the attempts as utter fabrication by those trying to tarnish the image of President Buhari.
Read the disclaimer below as obtained by Naija News.
"The public is hereby alerted to a new dimension in the orchestrated plot to diminish the stature of President Muhammadu Buhari before millions of Nigerians who love and adore their President."
"First, it was a pernicious twisting and misinterpretation of the words of the President by mischievous elements, perhaps they can earn him opprobrium and infamy. When they see that the gambit is not achieving the desired results, they have now gone into utter fabrication of apocryphal statements, which they purvey through the social media."
"An example is a fictive portion of the February 2015 lecture by the then Candidate Buhari at Chatham House, London. This is what is circulating now on social media:"
"What is the difference between me and those who elected us to represent them, absolutely nothing. Why should Nigerian President not fly with other Nigerian public? Why do I need to embark on a foreign trip as a President with a huge crowd with public funds? Why do I need to go for a medical trip abroad if we cannot make our hospital (sic) functional? Why do we need to send our children to school abroad if we cannot developed (sic) our university (sic) to compete with the foreign ones?"
"Fortunately, the Chatham House lecture of 2015 is in the public domain. The full text was published by many Nigerian newspapers, and is still available in their libraries and various websites. The concoction by haters and agents of disunity is not part of the text of the lecture at all."
"The morbid minds that created the falsehood simply want to de-market and demean the President, having seen that defeating him in a free and fair electoral contest is a tall order. Therefore, they desire to instigate the electorate against him by creating statements that never existed, and attributing such to him."
"We are, however, glad that millions of Nigerians, young and old, are smart enough to see through the machinations. The dubious people will not succeed, as President Buhari's reputation has been built over time, and sustained for decades. That is why he is widely acclaimed for integrity, transparency, honour, and accountability, both home and abroad. Negative minds can never erode or corrode this."
"Bitter emotions stunt the soul and defile the mind. Those behind it will find out, eventually, that they are the ones swallowing poison, and expecting another person to die. They will realize the folly of their actions, to their own grief."
"Decent Nigerians are urged to be wary of the fare they consume hook, line and sinker, particularly on social media. President Buhari is actuated by nothing else than love for motherland. He is poised to build a country which all Nigerians can proudly call their own. Noxious minds can still have a change of heart."