Libya Tightens Control Measures On Illegal Immigration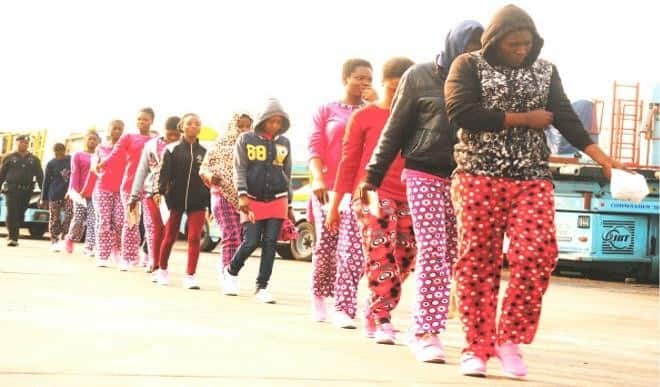 Libya Government Unleashes Plan To Check Illegal Migration Into The Country
The Libya Government has set out its plan and disclosed readiness to implement an integrated plan involving all security services to tackle the issue of  illegal migration through sea and land, in order to reduce the flow of immigrants seeking to cross into Europe in the country.
Minister Mohamed Al-Marhani, made this known during a football event between local football veterans and a group of immigrants from different African nationalities, which was organised by the Libyan anti-illegal immigration department in the capital, Tripoli.
"Our plan is based primarily on activating desert patrols, especially in the south and south-west of the country, from which most immigrants infiltrated illegally through borders with neighboring countries," he said.
"The plan also activates passport investigations," which to play a considerable role in checking the official documents of migrants, Al-Marhani added.
Al-Marhani  who said that there is also a plan for the coast guard to carry out rescue operations in the Mediterranean called on neighbouring countries,affected to "to firmly stand with Libya on the security level to stop the flows of immigrants," the under secretary said.
"Libya pays a high price as a result of the terrifying numbers of immigrants that enter the country on a daily basis."
Illegal immigration flows from Libya towards European shores increase "particularly in the summer" due to the improved weather conditions, said Al-Marhani.
Thousands of illegal migrants choose to cross the Mediterranean towards European shores from Libya due to the state of chaos in the country following the 2011 uprising.
According to official figures from the Libyan anti-illegal immigration department, more than 4,000 migrants have been rescued off the Libyan coast during the first quarter of the year.
Meanwhile Naija News recalls that Nigeria has recently received some Libya returnees as part of government's continued efforts targeted at rescuing Nigerians trapped in the North African country.