Klopp's Deputy, Buvac Quits After 17 Years Of Partnership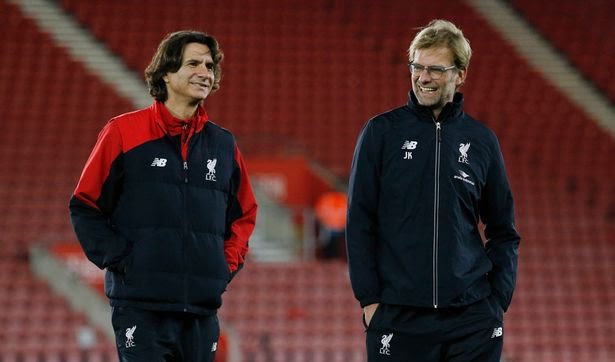 Liverpool Assistant Coach, Buvac Quits After 17 Years
Liverpool assistant coach, Zeljko Buvac,  has walked away from the club due to different disagreement with his long time boss in recent weeks.
Naija News learnt that the Bosnian-Serb who has worked with Jurgen Klopp for 17 years during spells at German clubs Mainz and Borussia Dortmund before his departure was exempted from some managerial responsibilities.
According to Daily Records, "They stand apart in training, Buvac doesn't go to tactical meetings, and he is no longer involved in picking the team. "In the past, he was the only one who had Klopp's ear.
Liverpool players have been told of the coach's exit and are said to be 'shocked' at the news.
Buvac partnered Klopp at Mainz back in 2001, and the duo went on to ensure promotion to the Bundesliga for the lowly German outfit. Mainz also qualified for the UEFA Cup under the partnership.
Buvac then followed his counterpart to Dortmund, winning two league titles and reaching the Champions League final.
It is unclear who will replace the No 2 at Anfield, but Buvac is rumoured to be in contention for the Arsenal job which becomes vacant once Arsene Wenger officially ceases to be the gunners' coach at the end of the season.