May 16, New date For Ruling on Dino Melaye's Bail Application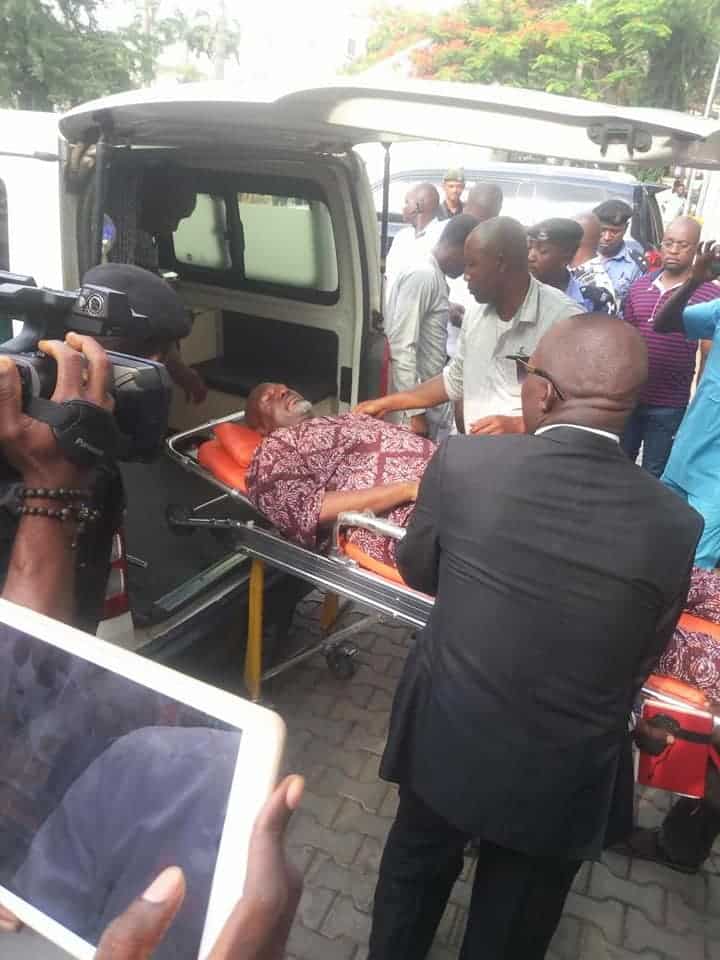 Justice Nasir Ajana, the Judge Presiding over the bail application of the Senator representing Kogi West, Dino Melaye, has reserved judgement till 16th May, 2018.
After listening to arguments from both the prosecuting counsel, Dr. Alex Iziyon (SAN) and the defense counsel, Chief Mike Ozekhome (SAN), the Judge adjourned the ruling.
With a counter affidavit filed before the court by the prosecuting counsel, the told the trial judge not to grant the bail application, as the defendant had been certified fit to stand trial, since Melaye had made an attempt to escape by jumping out of the Police van taking him to Lokoja.
Ozekhome, in his response, said that the senator managed to run away from the scene after being tear-gassed; adding that someone who wanted to escape justice would either run to his village or any other place where he will not be easily reached; but in Melaye's case, he ended up in National Hospital, Abuja.
The Prosecuting Counsel further argued that there are medical facilities that can see to the senator's ailment since the defence has proven that the Prison health facilities cannot do the job.
According to Punch, Ozekhome noted that they were in the court on the issue of bail, arguing that there were medical reports from the National Hospital, Abuja, confirming his client's asthmatic conditions, and injuries in the spines and on the legs.
"His being transferred to intensive care unit of the National hospital from Police clinic was also a pointer to the fact that they recognised the dangerous condition he was in, as he was not taken to a hotels or a VIP lodge to relax, but to the National Hospital, Abuja," Melaye's counsel said.
"They have not also denied the fact that he suffered an attack right there before the senior magistrate and had to be given his inhaler to stabilise his condition.
"They have not put forward any documentary evidence to oppose the ones tendered before the court as regards his dangerous health conditions," Ozekhome submitted.