Protests Forces South African Provincial Premier To Resign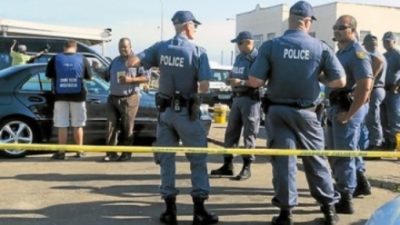 Following Weeks Of Protests, Premier Of South Africa's North West province, Supra Mahumapelo Resigns
The premier of South Africa's North West province, Supra Mahumapelo, has resigned, local media confirmed.
This is coming after  weeks of mounting political and public pressure that led to violent protests against him in April but Supra Mahumapelo had said he won't resign until he has consulted with the party's provincial executive committee (PEC).
Mahumapelo was a political ally of scandal-plagued former president Jacob Zuma, replaced in February by Cyril Ramaphosa, who has vowed to clean up governance in Africa's most industrialised economy.
In April, Ramaphosa cut short a visit to a Commonwealth summit in Britain to travel to North West and calm tensions after crowds began protesting against poor public services and demanding Mahumapelo's resignation.
This is also owing to the fact that Ramaphosa placed the platinum-rich province's health and treasury departments under central government control and deployed army medics to treat hospital patients.