Nigerian Migrants Sue Italy For Returning Them To Libya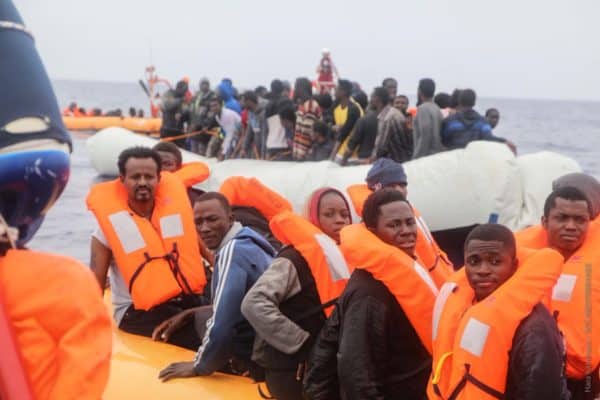 Nigerian Migrants Sues Italy For Returning Them Back To Libya
A lawsuit has been filed against Italy by seventeen Nigerian migrants who survived a deadly sea crossing last year, for violating their rights by returning them to Libya, their lawyers on Tuesday revealed this.
The plaintiffs, two of whom have returned to Nigeria, petitioned the European Court of Human Rights last week, Violeta Moreno-Lax, a legal advisor for the Global Legal Action Network, told reporters.
She was among four lawyers and several humanitarian groups involved in the case.
Some migrants, who spoke on the ground of anonymity said Italy violated multiple articles of the European Convention on Human Rights, including that people not be subjected to torture, held in slavery, or have their lives put in danger.
The two migrants revealed that they were starved of food and basic healthcare, before returning to Nigeria with the International Organization for Migration.
All the plaintiffs were rescued at sea, but at least 20 migrants drowned when a part of their rubber boat deflated.
The lawsuit filed by migrants is the first lawsuit filed against Italy for returning them to the Libyan Coast Guard. The country lost a case in the same court in 2012 for directly handing over migrants intercepted at sea to Libyan authorities.
The legal process can take up to three years but should the migrants win, they can be awarded damages, and Italy would be forced to abandon its policy of equipping, training and coordinating the Libyan Coast Guard, Moreno-Lax said.
"Using the Libyan Coast Guard as a proxy to turn back migrant boats is just a new way of camouflaging (Italy's) strategy of fighting irregular migration in the Mediterranean by trapping them in what the Italian Foreign Ministry itself has qualified as 'the hell' of Libya," Moreno-Lax said.
A spokesman for Italy's Interior Ministry, which has spearheaded the policy, released no comment.
Source: Naija News