Nigeria Breaking News Today Wednesday, 9 May 2018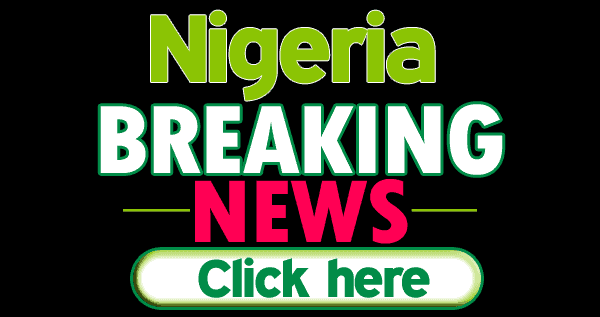 This is a roundup of some of the breaking news in Nigeria for Today Wednesday, 9 May 2018
President Buhari Beats Yar'Adua Record − Makes 172-Day Medical Trips In Two Years
When on June 6, 2016, President Muhammadu Buhari embarked on a 10-day vacation to attend to a 'persistent ear infection' in a London Hospital, not many Nigerians thought such trips would later become a routine for the President.
President Buhari ended up spending 14 days in London for the treatment.
Trump Announces US Withdrawal From Iran Nuclear Deal
President Donald Trump has today through a televised address from the White House, announced the US withdrawal from the multinational nuclear deal with Iran.
He also stated that Washington would re-enforce sanctions against the Islamic republic.
Reactions From Nigerians On Buhari's Medical Visit To UK
Special Adviser to the President on Media and Publicity, 
Mr Femi Adesina
 today stated that the President is the only person who can reveal the details about his health.
In a phone-in-interview on Channels Television Breakfast Programme, Sunrise Daily, Adesina said while reacting to question about the President's ailment deserving another trip to London, United Kingdom.
Ekiti Deputy Gov. Olusola Wins Ekiti PDP Ticket
Prof. Kayode Olusola, the deputy governor of Ekiti State has emerge the flag-bearer of the People's Democratic Party (PDP) in Ekiti State for the July 14 election.
Olusola, who obviously was the anointed candidate of the governor of Ekiti State.Ayodele Fayose, polled 1190 votes to defeat Dayo Adeyeye who had 771 votes.
Tinubu Meets Ekiti APC Aspirants Behind Closed Door
The national leader of All Progressives Congress (APC), Bola Tinubu today met with the governorship aspirants of the party in Ekiti state, at the Lagos state government lodge, Asokoro, Abuja.
Kayode Fayemi, minister of mines and steel development; Segun Oni, APC deputy chairman (south); and Babafemi Ojudu, politcal adviser of President Muhammadu Buhari were all present in the meeting.
Nigerian Lawyer Sues Oxford University Over Wrong Definition
An activist has asked the Lagos High Court Igbosere to order Oxford UniversityPress to pay N10 million as damages for allegedly defining a word wrongly.
 Mr Ogu, counsel representing a claimant, 
Emmanuel Ofoegbu
, urged the court to direct Oxford to ensure that every dictionary published by them, includes a caveat which states that:
"
The dictionaries are made available as a reference tool only, and that anyone who relies on definition of words in their dictionary as an alternative to seeking independent legal or financial advice, does so at his own risk."