Court Dissolves 8 Year-Old Marriage Over Adultery In Ibadan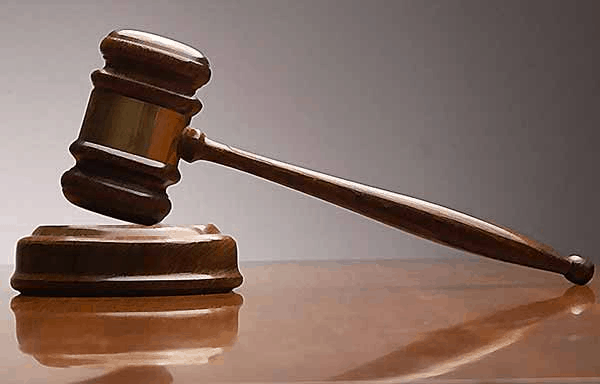 An 8 years old marriage has been dissolved between one Olabisi and Adegoke Yinusa over distrust and adultery by a Mapo Customary Court in Ibadan, Oyo State on Wednesday.
Chief Ademola Odunade, the President of the court, said that for any union to be successful, the partners involved must aviod with unholy acts.
Earlier, the plaintiff, Olabisi told the court that her husband had always threatened her life through battery and the monitoring of her affairs.
"My lord, not only have I suffered psychological and emotional pains in the hands of Adegoke, I have also suffered physical torture.
"Whether I make any mistakes or not, he turns me into a punching bag, leaving me with various degrees of injuries.
"Besides, Adegoke monitors my movement about town and had also tarnished my image by labeling me with bad names.
"I will request this honourable court to give me custody of the one and only child I had with him because I don't want Adegoke's first wife to kill him,'' she said.
The defendant, Mr. Adegoke denied the allegation of battery leveled against him, though he accepted the divorce request from his wife.
"We got married in 2010 and I have since then discovered the adulterous lifestyle of Olabisi.
"My lord, I have numerous evidence to show that Olabisi's adulterous lifestyle is the bane of her problem.
"I rented her a shop somewhere not too far from our home, but I noticed that Olabisi started fornicating in the shop.
"She also started visiting a native doctor, who gives her charms to consume and investigations later revealed that that she was romantically involved with him.
"Olabisi is a wife no man should pray to marry, her grandmother can tell more about her," he said.
The maternal grandmother of the Seven years old produced by the union was granted custody of the child, while Adegoke to pay N4,000 monthly as allowance for his feeding.
The President of the court further admonished the father of the child to pay adequate attention to the child's education and other welfare anytime the need arises.