Reactions From Nigerians On Buhari's Medical Visit To UK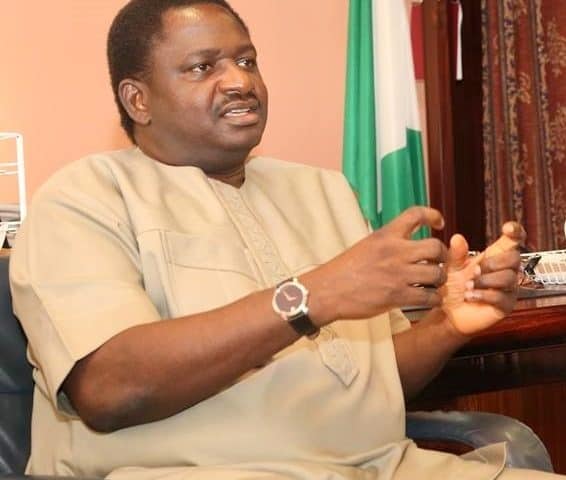 Only Buhari Has The Right To Reveal Details About His Health, Says Adesina
Special Adviser to the President on Media and Publicity,
Mr Femi Adesina
today stated that the President is the only person who can reveal the details about his health.
In a phone-in-interview on Channels Television Breakfast Programme, Sunrise Daily, Adesina said while reacting to question about the President's ailment deserving another trip to London, United Kingdom.
According to Adesina, on details about the President's health,
"That is something private and personal. The fact that a man is a President does not remove his right and privileges to privacy. So, unless Mr President comes out voluntarily and willingly to tell the country that 'this is what I have suffered from, this is what I have been treated for'…even the medical doctor does not have the right to say it."
"It is in the Hippocratic oath that the medical doctors take. They cannot disclose the ailment of the patient without the permission of that patient," he explained.
It will be recalled that Naija News had  reported that  Senior Special Assistant to the President, Garba Shehu announced on Monday about President Buhari's trip to the United Kingdom to see his doctor.
This Trip  which has generated mixed reaction with many making references to President Buhari 'technical stopover' in London during his recent US-trip.
I will be traveling to the United Kingdom tomorrow, to see my doctor, at his request. Will be away for four days; back in Abuja on Saturday, May 12.

— Muhammadu Buhari (@MBuhari) May 7, 2018
I just thought it would be nice to remind you.

Have a safe trip. pic.twitter.com/DE7wG3oeM1

— ChrissieSparks (@ChrissieSparks2) May 7, 2018
The  UK trip is also  coming barely nine months after he returned from a medical vacation on August 19, 2017, spending more than 100 days.
Giving itinerary of Buhari's trip, the Presidential spokesperson said Buhari after his return from the UK will visit Jigawa State.
"The President is going to receive some letters of credence from some new ambassadors posted to the country, that will last till about early afternoon. After that, he will get set to go to London just for a medical review. He will be away for four days. He will back in the country on Saturday by the grace of God.
"On Monday and Tuesday, he will visit Jigawa State."
When questioned of the guaranty if the President will not exceed four days in the UK, Adesina said, "When you talk of guarantee, man cannot guarantee. Nobody can guarantee anything."