Police And APC Disagree Over Cross River Congress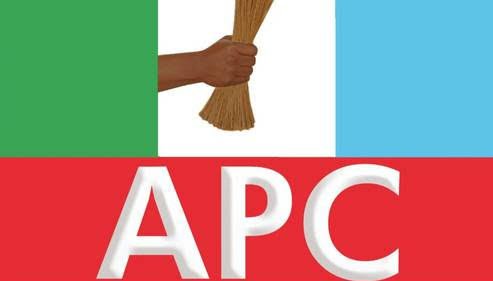 Cross River APC Chairman, Commissioner Of Police In Opposition Over State Congress
The All Progressives Congress,(APC), Cross River ward congresses held over the weekend, has generated some confusion as the state APC Chairman, Mr. Etim John, and the state Commissioner of Police, CP, Mohammed Inuwa Hafiz, have opposing views on the matter.
While Mr. John claimed the ward congresses were held on Sunday peacefully in the state and results were being expected from the voting centers, Mr. Hafiz, however, said he never gave instruction for the release of electoral materials for the conduct of APC primaries on Sunday.
According to the party chairman, congresses took place on Sunday after efforts by some leaders of the party to scuttle the exercise the previous day failed and party members and executives from the 196 wards of the state went ahead and voted on Sunday.
According to him: "I have heard in some places that ward congresses have been suspended in Cross River but that is not true as voting is going on now in some wards while results are being collated in others. The only authority with the power to suspend the congresses from taking place is the National Working Committee of our party or the National Executive Committee of the party and we have not received contrary directive from the two bodies. So the congresses are going on now in Cross River State."
On his part, the Police Commissioner said contrary to the claims by state APC Chairman that the congresses held peacefully and the results were being collated, "The Command has not released any material to any APC member for the conduct of congresses in the state. The stakeholders agreed among themselves after their earlier disagreement on Saturday, that they would not entrust the congress materials to any of them and brought them to the Police.
"They handed over the materials to the area commander in his office. Even in the night (Sunday) and even after 12 mid night (Monday), up to the time I am talking to you, the area commander has not told me that he has released the materials to anybody. We cannot release the materials without my instruction.
"We prevented blood bath on Saturday and if not for the quick intervention of the Police, what we would have heard today would have been devastating. We thank God for Police quick intervention."
When he was told that the APC State Chairman, said the ward congresses were held on Sunday and results being collated, the CP queried "Who released the materials to him to conduct the congresses? Up to the time I am talking to you, the area commander has not told me that he has released the materials to anybody, he cannot release them without my approval."