Nigerian Lawyer Sues Oxford University Over Wrong Definition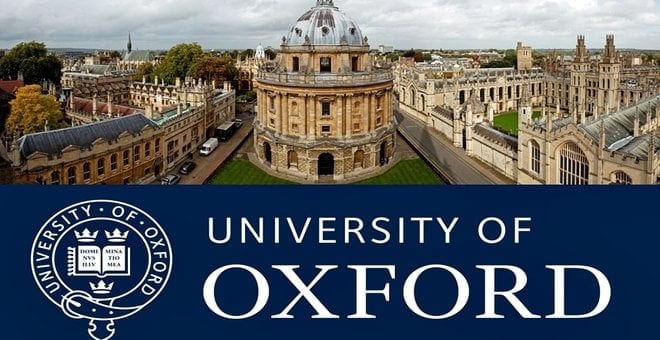 An activist has asked the Lagos High Court Igbosere to order Oxford University Press to pay N10 million as damages for allegedly defining a word wrongly.
Mr Ogu, counsel representing a claimant, Emmanuel Ofoegbu, urged the court to direct Oxford to ensure that every dictionary published by them, includes a caveat which states that:
"The dictionaries are made available as a reference tool only, and that anyone who relies on definition of words in their dictionary as an alternative to seeking independent legal or financial advice, does so at his own risk."
The first defendant is the University of Oxford while Oxford University Press is sued as second defendant in the suit.
The claimant explained that English isn't his mother tongue, while stating that University of Oxford was reputable for its authortity in English Language.
He argued that so many people around the world rely on its definition of English words.
According to him, in 2005 and 2006, he purchased the Oxford Mini reference Dictionary, and the Oxford English Mini Dictionary respectively, published by the second defendant.
He said that in the dictionaries, the word "Mortgagee'' is defined as the Borrower in a Mortgage transaction, while "Mortgagor'' is defined as the Lender.
He said that he had relied on this definition and during one of his legal advice to a professional colleague he had boldly stated that a Mortgagee is a borrower while a Mortgagor is a lender as extracted from the authority of the Oxford Dictionaries.
According to him, his professional colleagues then drew his attention to the correct position in many other dictionaries apart from Oxford, which defines the word Mortgagee to be the Lender and Mortgagor to be the borrower.
He said that he was thoroughly embarrassed and has since then suffered loss of professional esteem, as his colleagues had stopped asking for his opinion or advice on any legal issue.
The claimant said that on November 4, 2016, he instructed his lawyers to issue a notice to the defendants, of his intention to institute action to seek redress against them, for the wrong definition.
He said that on November 30, 2016, the defendants replied his letter signed by its legal Director, admitting the wrong definition complained of, but refused to accept any liability and added as follows:
"Our dictionaries are made available as a reference tool only; they are never held out by OUP as being an alternative to seeking independent legal or financial advice, and we cannot take responsibility for an individual's decision to use them as such."